Early Bird
Help students access year-round Pell grants
Encourage Roadrunners to enroll in summer courses with the help of federal funding.
March 11, 2020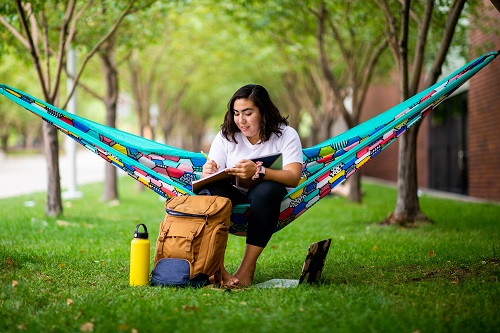 Student retention continues to be a hot topic at Metropolitan State University of Denver, and federal funding can play a significant role in students' ability to persist to graduation. Pell grants in particular provide the opportunity for many Roadrunners to achieve their academic dreams, supporting students year-round so they can maintain momentum and stay on track to graduate.
As we are approaching the end of the spring semester, please remind students that the U.S. Department of Education has authorized year-round Pell grants for qualified recipients. Eligible students will be allowed to receive up to one additional term of Pell-grant eligibility to cover summer courses, a switch from the previous annual structure.
In the past, some students maxed out their Pell eligibility by enrolling full-time in the fall and spring, requiring them to take the summer off to work and save money. With year-round Pell, eligible students can take six or more credit hours in the summer, creating a pathway for quicker degree completion.
As roughly one-third of MSU Denver students are Pell-eligible, it affords a substantial population the opportunity to keep building on their success year-round. And the best part is that it's automatic. Students simply apply for Pell support; no extra application is required. Students who attend full-time in fall and spring need to enroll in a minimum of six credit hours in the summer to access the additional Pell-grant funds. Students who are not enrolled full-time in fall and spring don't need to worry about this requirement.
However, students may receive only six full-time years, or 600% of Pell-grant total, in pursuit of their first undergraduate degree. If a student does go full-time in fall, spring and summer and receives a Pell grant for all three terms, it equals 150% over the year – that's subtracted from the 600% amount.
If you have questions, please contact the Office of Financial Aid and Scholarships.
Topics: Funding, Grant, Student Success
Edit this page