Early Bird
An update on the provost hiring search
Nearly 100 qualified candidates have applied for the position to date.
February 6, 2020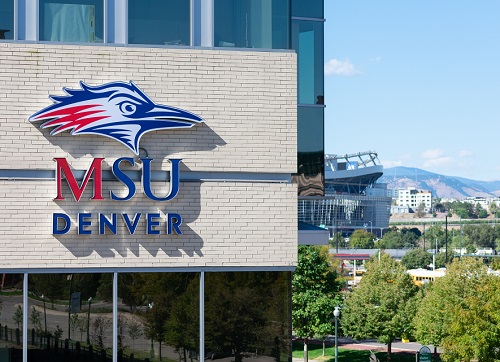 Metropolitan State University of Denver is progressing in its search for the University's next provost.
In late January, the search committee reviewed a pool of nearly 100 qualified applicants and invited six of those candidates to participate in a first round of video interviews. The committee anticipates extending more video-interview invitations soon as it continues to work with search firm Storbeck/Pimentel and Associates to recruit a broad and diverse candidate pool.
According to Storbeck/Pimentel and Associates, the past year has been a busy time for provost hiring with many high-profile institutions seeking candidates. However, the MSU Denver provost search committee was excited to receive significant interest in the position, with many candidates expressing enthusiasm for and alignment with the University's mission and values.
The search committee will provide more information on final candidates and campus visits as it becomes available. Please stay tuned to the Early Bird or visit the Provost Search webpage for more details.
Topics: Academics, Excellence, Hiring
Edit this page