Early Bird
UPDATE: Simon Critchley lecture cancelled, film screening remains as scheduled
The New York Times and New School luminary stops by to talk tragedy, contemporary society and what we might glean from the Greeks during dark days.
February 6, 2020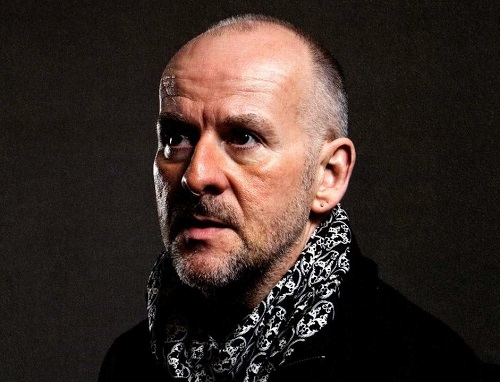 UPDATE: Please note that, due to illness, Simon Critchley's lecture is cancelled. The film screening will continue as scheduled.
The final line of Karl Marx's 11th "Theses on Feuerbach" notes that "Philosophers have … interpreted the world in various ways; the point is to change it."
For Simon Critchley, Hans Jonas Professor of Philosophy at the New School and moderator for the New York Times' "The Stone" philosophy section, access to empowering thought is a central piece in his oeuvre.
"While most philosophers write for other philosophers, Critchley's work addresses a broader audience — and perhaps that has something to do with the fact that he had a life as a punk musician before becoming a philosopher," said Adam Graves, associate professor of philosophy and director of the Denver Project for Humanistic Inquiry (D-phi).
D-phi is bringing Critchley to Denver for two events next Thursday: an on-campus lecture based on his most recent book, "Tragedy, the Greeks, and Us," and an introduction to a screening of Terrance Malick's opus "The Thin Red Line." See below for details.
Critchley has written books on topics as varied as David Bowie and soccer, and his expansion of philosophical thought to everyday applicability is one of the reasons D-phi selected him as its marquee speaker this semester, Graves noted.
"Philosophy thrives in the public space," he said. "From its earliest days, before the founding of Plato's academy, philosophy took place on the streets, in the marketplace, on the steps of the temple or the courthouse — addressing questions that concerned everyday life."
And in challenging times, the importance of understanding to effect change can't be undervalued.
"The core themes of Greek tragedy are not confined to the past," Graves said. "We confront them everywhere today — it undermines our trust in our institutions and ourselves.
"The Greeks put their finger on something central to all of human experience and bequeathed us with literature reflecting how we might cope with and effect change."
Feb. 13

Lecture: "Tragedy, the Greeks, and Us"

3:30-5:30 p.m.

Tivoli Adirondacks

Room 440

Feb. 13

Discussion and Film Screening: "The Thin Red Line"

7 p.m.

Sie Film Center

2510 E. Colfax Ave., Denver 80206

This event is free for MSU Denver students, faculty and staff. RSVP by email to dphi@msudenver.edu.
Topics: D-phi, Events
Edit this page