Early Bird
Africana Studies to host 37th Annual Black World Conference
This year's event will focus on African American women in the race for the vote.
February 6, 2020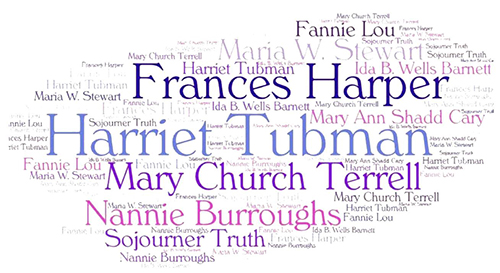 The Africana Studies Department will host the 37th Annual Black World Conference on Feb. 19 and 20 at St. Cajetan's Event Center from 9:30 a.m.-2:30 p.m.
Keynote speakers are Elsa Barkley Brown, Ph.D, associate professor of History and Women's Studies, affiliate faculty in African American Studies and American Studies, at the University of Maryland, College Park; and Sharon Harley, Ph.D., associate professor for African American Studies at the University of Maryland, College Park. Brown and Harley will speak Feb. 19 and 20, respectively, at 11 a.m. each day.
Since its inception, the commitment of the Black World Conference has been to enlighten audiences about the lived experiences of African Americans and the broader African Diaspora. The 2020 theme, "African American Women and the Race for Suffrage," commemorates the 19th Amendment. Presenters (including student panelists) will endeavor to enlighten students, faculty and the broader Denver community about African American women leaders in the suffrage movement and the politicization of African American women in general.
The event is open and free to the public. No RSVP is required. To learn more, view the conference schedule.
Topics: Academics, Black History Month, Community, Denver, Diversity, Events, Excellence, Inclusion
Edit this page