Early Bird
The unwritten rules of college: facing social and emotional challenges
Thirsty for a Strong Instructional Practice?
February 27, 2020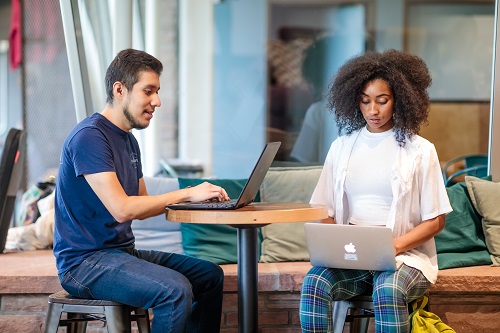 Last week, the SIPsquad talked about "the unwritten academic rules of college" and how we can support students as they learn to navigate the complicated systems of higher education. This week, we would like to focus on the social and emotional challenges that students face during their college years.
For all students, college is a vastly different world from high school, and acclimation can take an emotional toll. Students at Metropolitan State University of Denver may face even more challenges than traditional first-time-to-college students – they may be first-generation, students of color, older than average college students, parents, full-time employees, etc. Academics are foundational, of course, but students also need support with the social and emotional implications of surviving and thriving in higher education.
Take a SIP of this: the unwritten rules of college: facing social and emotional challenges
Here are a few aspects of students' social and emotional health to consider:
As you think about these "unwritten rules," take note of the many ways in which faculty, staff and administrators perpetuate these roadblocks and institutionalize navigational challenges. If you are working hard to directly remove barriers for your students, take steps in your department or in your role to effectively obliterate these complications and foster future students' success.
Still thirsty? Take another SIP of the unwritten rules of college: facing social and emotional challenges
The Unwritten Rules of College. Chronicle of Higher Ed.
When Unwritten Rules Change. Inside Higher Ed.
Social-Emotional Learning is the Rage in K-12. So Why Not in College? Ed Surge.
Sixty-two percent of MSU Denver students reported experiencing housing disruption in 2018. Check out this Early Bird story to learn more: "Housing in Denver: then, now and ahead."
And here are quick links to several on-campus resources that can help you support your students:
Visit the Well for more great ideas and resources for Strong Instructional Practices in your higher-education classroom.
Topics: Academics, Best practices, SIP, Strong Instructional Practice, Student Success
Edit this page