Early Bird
Career Connections: Navigating the transition from college to career
Center for Equity and Student Achievement teams up with Classroom to Career Hub to discuss equity and the workplace at 2020 Critical Discussion on Race event tomorrow.
February 25, 2020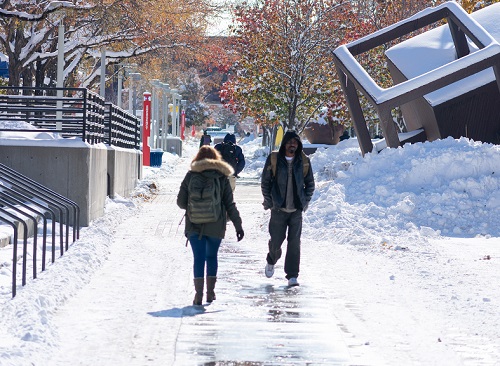 Since 2014, the Brother 2 Brother program has led an annual event on the Auraria Campus: the Critical Discussion on Race. Designed to be a space to name and discuss positive responses to harmful stereotypes, racism and microaggressions, this year's discussion is focused on navigating impostor syndrome, code-switching, tokenism and the tools and strategies that students can use in their transition from college to career. This event is free and open to students, faculty and staff, but space is limited and students will receive priority seating.
Wednesday

Cajetan's Event Center

11 a.m.-2 p.m.
This year's theme was born out of a vision to embed equity in student engagement and to think deeply about what career readiness looks like for Metropolitan State University of Denver's diverse student population. Recognizing that nearly 50% of our students identify as students of color, the Center for Equity and Student Achievement's Brother 2 Brother program, First-Generation Student Initiatives and the Center for Multicultural Engagement and Inclusion is teaming up with the Classroom to Career Hub's Justice, Equity, Diversity and Inclusion team and the Denver Scholarship Foundation to discuss what many of our students experience when they launch into their professional careers, especially if they are underrepresented in their field and/or organization.
Justice, equity, diversity and inclusion serve as the foundation upon which the C2 Hub continues to develop, and this event serves as one of many that celebrate the diversity of the MSU Denver student body while preparing students through critical career-development activities.
Topics: C2 Hub, CESA, Classroom to Career Hub, CMEI, Events, Save the date, Student Success
Edit this page