Early Bird
MacOS Catalina is available
MSU Denver Apple computers can now upgrade to the latest Mac operating system.
February 20, 2020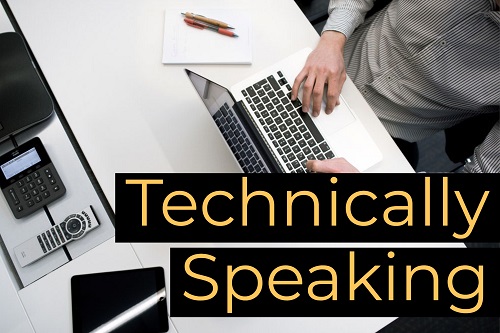 Information Technology Services is pleased to release macOS Catalina (10.15) for compatible MSU Denver devices. Mac users can check to see if their computer is compatible with this upgrade by visiting the macOS Catalina compatibility page. Both shared-use departmental computers and individually assigned computers can be upgraded by searching for "Catalina" in the Self Service app.
Before upgrading to macOS Catalina:
Back up your data. While the upgrade is designed to preserve existing data, backing up your data will protect it from unexpected errors during the upgrade process. ITS recommends backing up business data to the OneDrive for Business app in Office 365. Users of shared-use departmental computers may need to back up their data separately. ITS cannot restore data lost during the upgrade that was not backed up.
Verify application compatibility. Older, 32-bit apps will not run in the new OS. ITS has verified compatibility for commonly used, MSU Denver-provided apps including Microsoft Office, Adobe Acrobat and common web browsers, but you should verify that any specialized or personal software you need is 64-bit before upgrading. To do this, go to the Apple menu and select "About This Mac." Next, click the "System Report" button and select "Software" in the sidebar. Select individual applications to determine whether they are 64-bit compatible.

Some 32-bit software may have a 64-bit version available; check with ITS or the software provider for more information. If a 32-bit app is required, users should postpone running the update or identify a suitable 64-bit alternative.
Be aware of new security features. Catalina introduces improvements to security and data protection, some of which will change the user experience. Apps must now ask for permission before accessing documents and other personal file-storage locations, including iCloud Drive and external drives. Additionally, Safari will warn you if you use a weak password to sign in to a website and will prompt you to change your password to something stronger.
Support for macOS 10.13 High Sierra will end Nov. 30. If you are running MacOS version 10.13, please be sure to complete the upgrade prior to Aug. 31 to ensure continued support of your assigned workstation. Computers running older, unsupported versions of macOS, including 10.12 (Sierra) or 10.11 (El Capitan) should be upgraded as soon as possible.
As mentioned before, the Catalina upgrade is available through the Self Service app. Please visit the Self Service FAQ page for more information about using this app to install the upgrade. If you encounter any issues or would like assistance running the upgrade, please contact the ITS Service Desk at 303-352-7548 or support@msudenver.edu.
Please visit Apple's Catalina website for more information about Catalina.
Topics: Technically Speaking, Technology
Edit this page