Early Bird
Register today for the 2020 Roadrunners Athletics Scholarship Dinner and Auction
Discounted faculty and staff tickets are now on sale.
February 19, 2020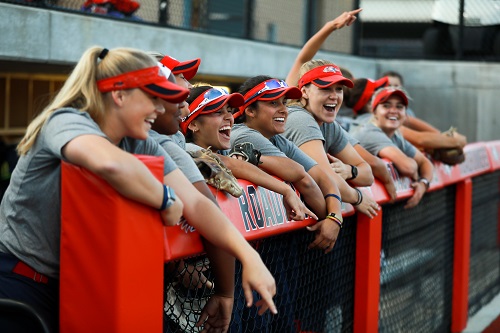 Join the Metropolitan State University of Denver Department of Athletics for the 20th Annual Athletics Scholarship Dinner and Auction at the Super Suites Conference Center at Coors Field on May 29. The event will begin at 5:30 p.m. with a social and silent auction, followed by dinner and the evening program at 7 p.m.
We need the help of our entire Roadrunner family to reach this year's goal of raising $100,000 to support student-athlete scholarships. A limited number of discounted tickets for MSU Denver faculty and staff are available through May 1.
If you are unable to attend the event, you can support student-athletes by:
Purchase your tickets today to reserve your spot and get ready to Get Rowdy! Go, Roadrunners!
For more information, contact Brandi Rideout, director of alumni relations, or Traci McBee Rowe, director of donor relations and advancement special services.
Topics: Advancement, Alumni, Colorado, Community, Denver, Events, Excellence, Funding, Rowdy, Save the date
Edit this page