Early Bird
New Roadrunner makes an easy transition from Ivy League to public university
Sharon Lorince will focus on preventive maintenance and customer service in her role as director of operations and maintenance.
February 18, 2020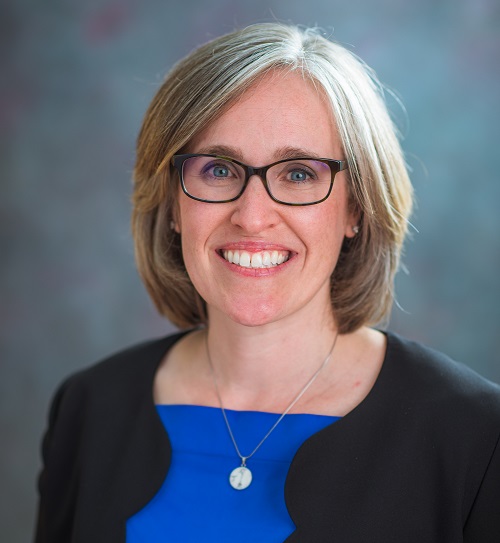 Metropolitan State University of Denver is happy to welcome a new director of operations and maintenance to the campus community. Sharon Lorince previously worked at the world-renowned Harvard Medical School; making the move from a private institution to a public one should be easy, she said.
"I'm excited to be a Roadrunner because it puts me closer to my roots," said Lorince, who began her new role in January.
Those roots lie in a state school, the University of Massachusetts Amherst, where she earned three degrees. "I will always hold it near and dear to my heart because it introduced me to a diverse community where I was able to explore so many different paths. I know the mission of MSU Denver is something I can get behind and fully support," she said.
One of Lorince's degrees was in mechanical engineering, which led her to the operations and maintenance industry. "I've always been interested in the overall operations and efficient use of time and space," Lorince said. "I like to learn from failures and put processes in place to ensure they're never repeated."
At Harvard, she oversaw the maintenance and protection of 2.5 million square feet across 21 buildings. She expects to encounter many similarities in her work at MSU Denver.
"In general, facilities maintenance and operations usually have the same challenges no matter where you are: customer service, responding to emergencies, staying ahead of and anticipating failures to minimize the effect on occupants," Lorince said. "Our goal is to ensure that day-to-day campus operations in our buildings aren't affected by the work we do."
Her first order of business is to get to know the people and the workload so she can set herself and the team up for a successful future. "I'm a proponent of preventive maintenance and customer service, so I'm going to be digging into how we accomplish that here at MSU Denver," she said. "I'm looking forward to getting to know the occupants, the buildings and overall campus in more depth."
When Lorince isn't working, she enjoys yoga and "pretty much anything where I'm outdoors, kayaking, hiking, biking."
She's also eager to try snowboarding again. "I did it many years ago," she said, "and would like to try that again now that it would be on powder instead of the Northeast ice."
Before she hits the slopes, however, she'll need a little maintenance herself following an August knee surgery. "So I'm slowly adding all of these activities back into my daily life," she said.
Learn more about the Department of Facilities.
Topics: Excellence, Facilities Management, Facilities Planning, Hiring
Edit this page