Early Bird
Finalists for provost position to visit campus
Four outstanding candidates will participate in open forums with faculty, staff and students starting Feb. 24.
February 17, 2020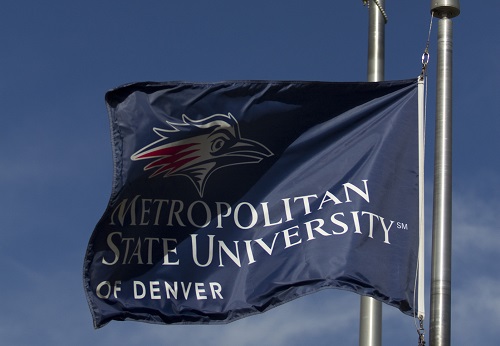 The nationwide search for Metropolitan State University of Denver's next provost continues. The search committee is excited to welcome four top candidates for on-campus interviews. Each candidate offers decades of higher-education experience and a lifelong dedication to learning and academic leadership.
In addition to meeting with President Janine Davidson, Ph.D., senior leaders, trustees, Faculty Senate leaders and direct reports, candidates will participate in open forums with the MSU Denver community. Faculty, staff and students are welcome and encouraged to attend the following sessions to hear each candidate's vision for the provost role and ask questions.
Candidate visit No. 1: Elizabeth Hinde, Ph.D.
Hinde has served as founding dean and professor within the MSU Denver School of Education since 2014. Prior to joining MSU Denver, she was the director of the Mary Lou Fulton Teachers College, Division of Teacher Preparation, at Arizona State University for three years, during which time she graduated from the Harvard Institutes of Higher Education Management Development Program. Hinde holds a bachelor's degree in elementary education from the University of Arizona as well as a Master of Education in elementary education and a doctorate in curriculum and instruction from Arizona State University.
Feb. 24

2:30-3:30 p.m.

Tivoli 320
Candidate visit No. 2: David Perlmutter, Ph.D.
Perlmutter has served as a professor and dean of the College of Media and Communication at Texas Tech University since 2013, prior to which he directed the University of Iowa School of Journalism and Mass Communication for four years. He also sits on the TTU Health Science Center Committee on Civility in the Health Care Workplace and the President's Advisory Council. Perlmutter received bachelor's and master's degrees from the University of Pennsylvania Annenberg School for Communication and his doctorate from the University of Minnesota-Twin Cities' School of Journalism and Mass Communication.
Feb. 25

2:30-3:30 p.m.

Tivoli 320A
Candidate visit No. 3: David Wallace, Ph.D.
Wallace has served as dean of the California State University, Long Beach, College of Liberal Arts since 2012. He joined the University of Central Florida in 2002, serving as associate professor, professor and chair of the English Department and later as chair of the Department of Writing and Rhetoric. Wallace has authored and/or co-authored three academic texts and is widely published in education journals. He holds a bachelor's degree in communications from Crown College, a master's degree in English from Indiana University of Pennsylvania and a doctorate in rhetoric from Carnegie Mellon University.
Feb. 27

2:30-3:30 p.m.

JSSB 400
Candidate visit No. 4: Monica Lam, Ph.D.
Lam has served as dean and professor of the University of Central Oklahoma College of Business since 2018, prior to which she was dean of the School of Business Administration and the College of Design, Engineering and Commerce at Thomas Jefferson University. She holds a bachelor's degree in sociology from Chinese University of Hong Kong, a master's degree in business computing science from Texas A&M University, a Master of Divinity from Western Seminary, and a doctorate in management information systems from the University of Wisconsin, Madison. Lam also has published two academic texts and received a copyright for her computer program, "Rule Extraction for Backpropagation."
March 3

2:30-3:30 p.m.

JSSB 400
For more information on the provost role and search process, please visit the Provost Search webpage.
Topics: Academics, Events, Excellence, Hiring, Inclusive leadership, Save the date
Edit this page