Early Bird
MSU Denver faculty in the media
Members share their expertise with the community.
February 17, 2020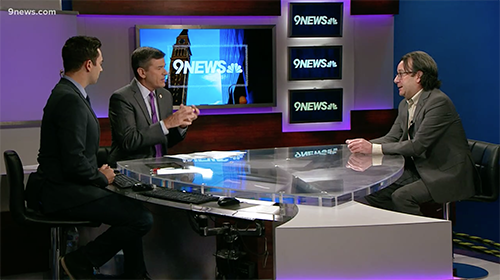 The MSU Denver faculty brain trust reaches almost every corner of the academic spectrum, and we are always proud to see Roadrunners sharing their knowledge. Each month, the Early Bird highlights a few faculty members who have served as subject-matter experts on timely news topics – providing dynamic perspectives on critical issues.
Here's a sampling from January:
Christina Huber, Ph.D., professor of economics, was interviewed by Denver7 on Jan. 21 about the national truck-driver shortage and what it means for America's economy.
Tony Nunez, Ph.D., professor of human performance and sport, shared his research study with Men's Journal for a story that ran Jan. 10 about why cardio should come before weights during exercise.
Tricia Hudson-Matthew, Ph.D., associate professor of human services and counseling, spoke with Scripps Media on Jan. 8 about "Dry January" and the benefits of taking a break from drinking alcohol.
Paul Sidelko, Ph.D., professor of history, was interviewed by 9News on Jan. 3 about the global implications of the killing of Iranian Major General Qasem Soleimani.
Nhu Nguyen, Ph.D., professor of education, spoke with the Denver Post about tips parents might consider when utilizing a school district's open-enrollment options.
For a full list of faculty featured as experts in the media, visit MSU Denver in the News.
Topics: Colorado, Denver, Excellence, Experts in the Media
Edit this page