Early Bird
Attend the African American Affairs Council meeting Friday
The agenda includes event planning and building community.
February 12, 2020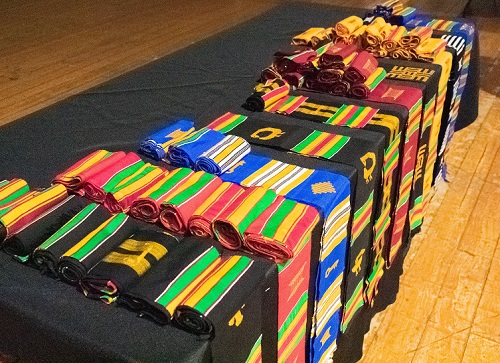 The Metropolitan State University of Denver African American Affairs Council will meet Friday from 10:30 a.m. to noon in Jordan Student Success Building Room 180C.
Since its establishment in 1969, the AAAC has been a recognized organization on campus. The AAAC provides a space for administrators, staff and faculty who identify as black, African, African American and Caribbean. Meetings allow members to address issues on campus such as representation and involvement in policy- and decision-making processes and employee representation at all levels, while being a forum for members to articulate their unique concerns.
It is vital that this group comes together, as there are many concerns to discuss as a community. For example, the retention rate for black students is decreasing. From fall 2018 to fall 2019, the rate was 59%, which was the lowest retention rate of all student groups.
The AAAC also hosts two black-student graduation ceremonies each year and works with the Center for Multicultural Engagement and Inclusion on the Multicultural Student Welcome event. Over the past two years, the AAAC has collaborated with other employee affinity groups on campus to co-host a Faculty and Staff of Color social hour.
Many of our colleagues have received an invitation from Donelyn Jones, academic advisor and affiliate faculty, Marketing, and president of the AAAC, but we are always seeking to update the contact list. To be added, please contact Jones at jamesd@msudenver.edu.
Learn more about the mission, history and leadership of the AAAC.
Topics: Community, Events, Inclusive leadership, Save the date, Student Success
Edit this page