Early Bird
Save the date: Professional Development Conference 2021
Mark your calendars for May 24-28 to participate in the virtual event.
December 9, 2020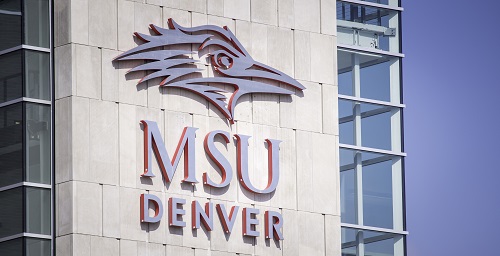 Metropolitan State University of Denver faculty, staff and student employees are invited to save the date for Professional Development Conference 2021, an annual event dedicated to promoting growth and community across the employee spectrum.
Professional Development Conference 2021
May 24-28
The shift to working primarily from home has provided a unique opportunity to support employees' professional development and general well-being. As such, this year's theme is "Coming Together for Community Wellness." Presentation will focus on managing the stress and uncertainty of current events and self-care with regard to physical and mental health.
This year, the PDC will also include a new virtual format with more presentations spread across multiple days to better fit busy schedules. Employees who are interested in presenting should stay tuned for a call for proposals in January. General registration information will be announced.
Instead of an in-person catered lunch, participants will receive a digital recipe featuring favorite dishes submitted by the Roadrunner community. If you have a recipe to contribute, please submit it by Jan. 8 at 5 p.m.
The PDC team looks forward to "seeing" you at this extraordinary event.
Topics: Events, Human Resources, Professional Development Conference, Save the date
Edit this page