Early Bird
Share your voice and help build a sustainable future
Students, faculty and staff are invited to take a quick campus sustainability survey.
December 8, 2020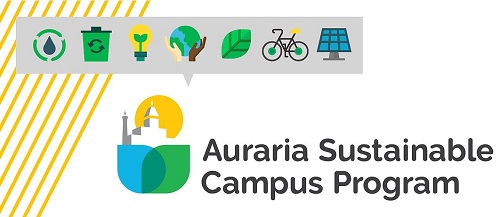 The Auraria Sustainable Campus Program was established in 2004 as a student initiative to reduce the Auraria community's ecological footprint. The ASCP organizes projects, events and programs to promote and increase campus sustainability. For example, an annual ASCP audit revealed that in 2019 the Auraria Campus was able to avoid 939,690 pounds of greenhouse-gas emissions.
As the ASCP looks for ways to implement positive change in 2021, members are asking for Roadrunner insight. Students, faculty and staff are encouraged to take a quick sustainability survey before Dec. 18 at 11:59 p.m. All participants will be entered in a giveaway for a Starbucks gift card of up to $25 to be distributed Jan. 3.
The ASCP is a collaborative effort among students at Metropolitan State University of Denver, Community College of Denver and the University of Colorado Denver.
Topics: Sustainability
Edit this page