Early Bird
Roadrunners, enjoy a full day off Dec. 24
Gov. Jared Polis has declared the day a holiday for all state employees.
December 18, 2020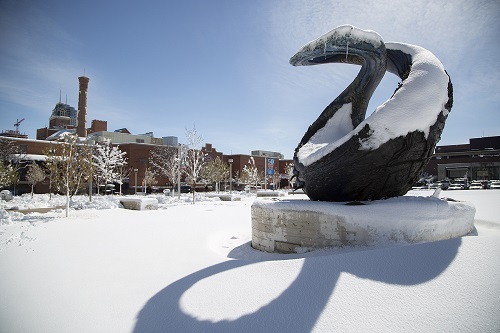 Recognizing the hard work of state employees throughout this challenging year, Gov. Jared Polis has declared Dec. 24 a governor's holiday. All state offices, including Metropolitan State University of Denver, will be closed so state employees can enjoy a full day off.
"The holidays are traditionally spent with loved ones, and while it's dangerous to celebrate the same way we did last year, I hope that you can use this time for joyous and creative celebration with your immediate family or virtual celebrations with extended family," Polis said in a message to state employees.
Polis also encouraged all Coloradans to keep themselves and others safe this holiday season, and to continue doing everything you can to limit the spread of COVID-19 by wearing a mask, staying at least 6 feet away from others, and avoiding social interactions with people outside your home.
Critical and essential personnel will be required to report as normal, but these employees will receive eight hours of administrative leave to use at another point during this fiscal year.
To learn more, visit the Governor's Holiday FAQs or contact the MSU Denver Human Resources department.
Topics: Closure, Colorado, Gov. Polis
Edit this page