Early Bird
In memoriam
MSU Denver honors the life of Conway H. Olmstead, Ph.D., professor emeritus, Modern Languages.
December 17, 2020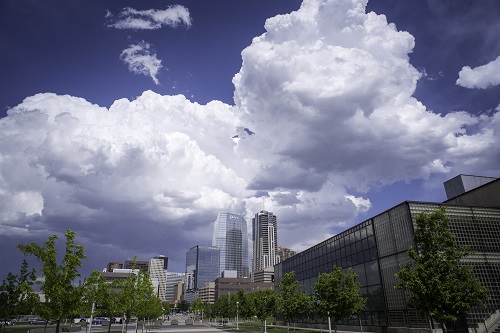 Conway H. Olmsted, Ph.D., professor emeritus, Modern Languages, passed away peacefully Friday at age 87.
After receiving a bachelor's degree in Spanish from Colorado College, Olmsted earned his master's degree in Spanish from Middlebury College and his Ph.D. from the University of Colorado at Boulder, where his dissertation focused on 20th-century Spanish drama. His academic interests included Spanish peninsular literature, Spanish drama, the contemporary Spanish novel and Spanish culture and civilization.
Olmstead taught at Purdue University and Regis University and was a Peace Corps volunteer in Peru before joining the Metropolitan State University of Denver faculty in 1975. He ultimately led the MSU Denver department that is now known as the Department of Modern Languages. Olmsted retired in 2001 and earned the distinction of professor emeritus. Even after his retirement, he continued to tutor students in Spanish.
"He was a wonderful colleague and a much-loved professor," said Ann Williams, professor, French, who worked with Olmstead from 1990 until his retirement. "We miss hearing his philosophy of life and teaching, his love for all things related to Spanish, his laugh and his stories. My profound condolences to his family."
"He was so kind and so dedicated," added Lunden MacDonald, Ph.D., professor, Spanish. "I remember thinking he was the kind of person I had always imagined leading any department I would want to be a part of."
Colleagues also remember Olmsted for his great passion for reading and discussing books of all genres, his long hours in the office and his excellent advising. He will be sorely missed by family and friends.
Services for Olmsted are pending due to COVID-19 health and safety concerns. In lieu of flowers, Olmsted desired to support students in the Department of Modern Languages. Donations in his name can be made here. Please select "This gift is a memorial" and contact Allyssa Joseph with questions.
Topics: Academics, Community
Edit this page