Early Bird
Enroll in stress-reducing courses
Use the employee tuition benefit to have a healthy spring semester.
December 14, 2020
Employees and students of any major are encouraged to enroll in Physical Activity and Life Wellness courses for a healthier, less stressful and more productive semester.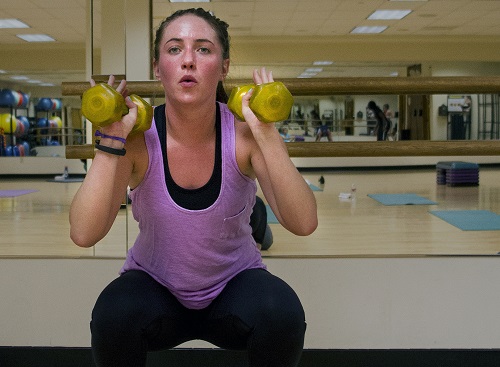 According to the Centers for Disease Control and Prevention, lack of physical activity is responsible for $117 billion in annual health care costs. To help Roadrunners stay healthy, Metropolitan State University of Denver's Department of Human Performance and Sport offers students and employees a physical outlet for stress that can also benefit their academic careers (up to 14 credit hours of Physical Activity classes can be counted toward graduation requirements) and professional performance.
"Exercise is a prescription for stress and anxiety management and overall mental wellness. The correlation has been proven for years," said Susan Bertelsen, Ed.D., professor, Human Performance and Sport. "Developing strong habits in physical wellness will change your life, (so) reimagine a healthier you!"
Even non-Human Performance and Sport majors can apply the courses toward their degree progress, and faculty and staff members can participate through the Employee Tuition Benefit Program. All Human Performance classes involve an aspect of movement and fitness, basic nutrition guidelines and positive lifestyle behaviors that can reduce anxiety.
Some of the many stress-reducing courses include:
Physical Activity and Life Wellness Courses
Pilates (CRN: 31565 or 30505)
Weight Training for Women (CRN: 33192)
Yoga for Anxiety Management (CRN: 33193)
Fitness at Home (CRN: 35560)
Stress Management: (CRN: 31678)
Well-Fit Body Management: (33869)
Encourage students to book an advising meeting to learn more, or enroll in a Human Performance course today.
Topics: Academics, Benefits, Enrollment, Health, Mental Health, Registration
Edit this page