Early Bird
Face-to-face accelerated spring courses coming in March
MSU Denver will offer eight-week in-person courses to help students return to campus safely and keep their degree progress on track.
December 1, 2020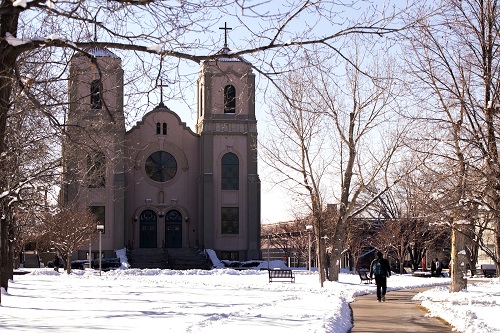 Metropolitan State University of Denver will offer close to 50 accelerated spring courses on campus this spring in an effort to provide undergraduate students with access to more general-studies courses and provide additional course options for those who prefer face-to-face classes.
The eight-week, three-credit courses will be offered from March 15-May 15, in addition to accelerated spring courses offered online at the same time. All eligible students can enroll in any of these half-semester courses, and registration is now open.
The face-to-face offerings will include small class sizes to maintain recommended physical distancing so students can safely return to campus if they choose. The hope is that COVID-19 peaks in the winter and that seasonal influenza will have passed by mid-March.
"Our primary goal is helping students stay on track with their degrees, and by allowing students to complete general-studies courses in half the typical time frame – either on campus or online – we're helping students get further faster," said Bill Henry, Ph.D., interim provost and executive vice president for Academic Affairs.
For MSU Denver, which has been recognized for innovation by U.S. News & World Report and just received a $2.4 million innovation grant from the state, accelerated spring courses are another innovative way that the University is meeting students where they are and providing various paths to academic progress.
Students should register in accelerated spring courses by Feb. 4 to make sure these courses count toward their financial-aid eligibility. For more information about spring course offerings, visit the Spring 2021 Registration Guide.
Topics: Academics, Access, Enrollment, Student Success
Edit this page