Early Bird
MSU Denver faculty in the media
Members share their expertise with the community.
November 9, 2020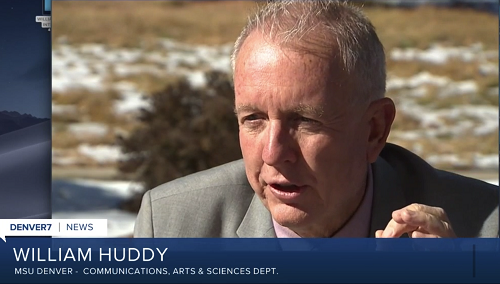 The MSU Denver faculty brain trust reaches almost every corner of the academic spectrum, and we are always proud to see Roadrunners sharing their knowledge. Each month, the Early Bird highlights a few faculty members who have served as subject-matter experts on timely news topics – providing dynamic perspectives on critical issues.
Here's a sampling from October:
Rosemarie Allen, Ed.D, associate professor of early childhood education and racial equity expert, interviewed with 9NEWS about the importance of ethnic names as a way to preserve cultural heritage and identity. Allen also co-authored an opinion piece in The74 about teaching young children about race.
William Huddy, Ph.D., professor of communication studies, interviewed with Denver7 on Oct. 29 about deceptive websites posing as Colorado newspapers and the importance of media literacy.
Robert Preuhs, Ph.D., professor and chair of political science, interviewed with CGTN America on Oct. 23 about youth voter turnout.
Chris Looby, MBA, affiliate professor of health professions, interviewed with Denver7 on Oct. 16 about the benefits of health alliances and how they help lower consumer health care costs.
Jeff Price, M.A., professor of aviation and aerospace science, interviewed with Fox31 on Oct. 8 about what consumers should consider when planning holiday travel.
For a full list of faculty members featured as experts in the media, visit MSU Denver in the News.
Topics: Academics, Excellence
Edit this page