Early Bird
Virtual celebration at Honors Thesis Symposium
Support MSU Denver student research success Friday.
November 30, 2020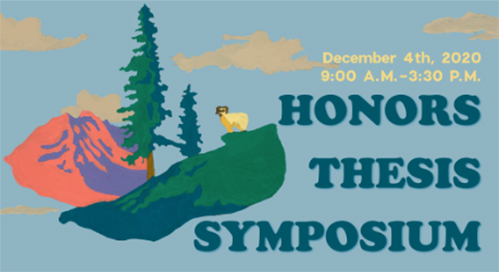 The Metropolitan State University of Denver community is invited to support graduating honors students Friday by attending the virtual Honors Thesis Symposium. The symposium will be hosted on Teams from 9 a.m.-3:30 p.m. and will be available via livestream on YouTube.
The 2020 fall symposium features 11 students who have displayed academic excellence while pursuing a customized honors curriculum. The MSU Denver community is invited to learn about the students' research and celebrate the fruits of their hard work during the symposium. The event's long-held tradition of rich dialogue and idea-sharing will be upheld through a virtual question-and-answer session. Attendees are encouraged to keep their mics muted outside of the Q&A but to engage with the presenting students by submitting questions through Teams or the YouTube livestream chat.
Honors Thesis Symposium Program
9-10 a.m.
Panel 1: Alternative Approaches to Education: Focus Curriculum, Balanced Schooling and Monsters

10:15-11:15 a.m.
Panel 2: Trauma, Addiction and the Aftermath: Current Issues in Mental Health

11:30-1:15 p.m.
Celebration Ceremony and break for lunch

1:15-2:15 p.m.
Panel 3: Inflammation, Hyperbaric Chamber Treatments and Medical Aid in Dying: Reevaluating the Norms in Patient Care

2:30-3:30 p.m.
Panel 4: Navigating Power Dynamics in the Legal System and in the Rainforest
Topics: Honors Program, Undergraduate Research
Edit this page