Early Bird
On the CAESS
Tips for supporting first-gen students.
November 18, 2020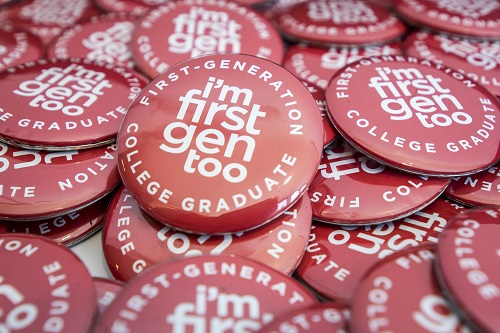 Did you know that 56% of Metropolitan State University of Denver students are among the first generation in their family to go to college? First-gen students are navigating the college system on their own; here's how you can help them:
Teach all students about the hidden curriculum. For example, have you had a student address you by your first name or wait until the end of the semester to tell you they don't understand material? We often make an assumption that students know how to communicate in these situations, but often they don't. First-gen students need us to be patient and to clearly explain how to meet our expectations.
Tell all your students about the supports that MSU Denver offers. Jose Puente, a first-gen sociology major, shares that, "I believe that, in general, first-generation students struggle to seek support. I experienced this, and so have many others. When I say support, I mean school resources like the (Roadrunner Food Pantry) in the Tivoli or the Phoenix Center. Professors assume that we already know how to find these programs on campus or don't bother talking about them."
Remember that first-gen students may be having a very different college experience than you might have had. First-gen faculty member Chris Garris, associate professor of psychological sciences, notes, "To the extent possible, we should take a step back and consider some of the variables that might shape a student's college experience. These could range from family support to a lack of familiarity with campus resources. Try not to make assumptions."
Be approachable. Many first-generation students have a limited number of people in their life who have a bachelor's or any sort of advanced degree. You are intimidating to them! Share with students some mistakes you made as a student, things you have overcome in life, identities that are important to you, and integrate personal stories as much as possible. The more "human" you seem to them, the more they will trust and open up to you.
Be encouraging. First-generation students often believe they are not smart enough, good enough or capable of doing well academically, reaching graduation or taking on leadership roles. This might show up as students being unwilling to raise their hand or try very hard on assignments for fear of being "found out." Take notice of students who have potential but might need a little more encouragement. Tell them what you see as their strengths. Connect them with leadership opportunities on campus.
The diversity of experiences that first-gen students bring to MSU Denver enriches our University. By ensuring that these students thrive, we ensure that MSU Denver thrives and we uphold our promise to provide the high-quality education that our students deserve.
Topics: Academics, Access, Community, Diversity, First-gen, First-generation, Inclusion, Student Success
Edit this page