Early Bird
Announcing Roadrunner Shoutout of the Week winners
These exceptional faculty, staff and student employees are shining examples of dedication, innovation and excellence.
October 8, 2020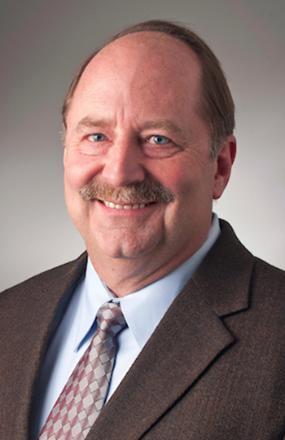 Nominations continue to roll in for Metropolitan State University of Denver's new Roadrunner Shoutout of the Week award, highlighting the excellent and important work happening at all levels of the University. This week, we celebrate three members of our University community who inspire students and their colleagues.
"MSU Denver is full of folks who have a true passion for education and service, and these three Roadrunners are a perfect embodiment of those values," said President Janine Davidson, Ph.D. "Please join me in a round of applause for this week's winners."
Faculty winner – Brian Bagwell, Ph.D., professor, Human Services
Nominated by Annie Butler, Ph.D., chair, Department of Human Services, who wrote:
"Whenever students talk about their experiences in our undergraduate program, more often than not they quote Dr. Brian Bagwell (as in, 'Bagwell always says ...,' or, 'I learned in Bagwell's class that ...'). This demonstrates the impact Brian continues to make on so many MSU Denver students. In addition to Brian's passion for teaching, his dedication to the Fire and Emergency Response Administration and to the CARE Team is surpassed by none. Brian has been the faculty representative for the CARE Team since its inception, and he has helped students — and helped to ensure ongoing campus safety — through his participation in that important group."
Congratulations, Brian. Your commitment to developing the next generation of safety and emergency-response professionals not only makes MSU Denver a stronger university but will ultimately ripple through Colorado communities. Thank you for your great work.
Staff/administrator winner – Gregor Mieder, director, Immigrant Services Program
Nominated by Estéfani Peña Figueroa, student employee, who wrote: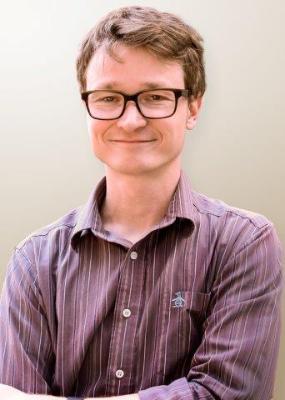 "Gregor is such an amazing ally for the immigrant community at MSU Denver! He goes above and beyond to be inclusive and promote a respectful multicultural and diverse program. Gregor understands the value of building community within this population and spends hours developing virtual workshops, trainings and events for undocumented/DACA/TPS/Refugee/Asylee students. Such workshops discuss professionalism, grad school, entrepreneurship, how to build a powerful voice, knowing our rights as immigrants and financial literacy. These are all topics that students like me, who are part of this population, have been told that we cannot accomplish, but Gregor always affirms that we are more than capable. Besides that, he understands the stigma around mental health and has partnered with different organizations on and off campus to ensure that we are receiving the support and resources that we deserve and are also hearing and learning from other undocumented students. This has helped many students develop the agency to access needed services. In the past, higher education for undocumented/DACA students was such an unreachable dream, but Gregor believes that everyone who wants to go to college should have the support that they need. Through his endless work with partner programs on UndocuHub, more high school students will be aware of the resources and will be better prepared when they go into college. Even if he is the only full-time staff in the program, ISP continues to support many students."
Thank you, Gregor, for your energy, innovation and responsiveness to the needs of our undocumented, DACA and immigrant students. Your empathy and eagerness to truly understand the students you serve, and to connect with future Roadrunners, are admirable.
Student-employee winner – Keyata Lewis, teaching assistant, Chemistry and Biochemistry
Nominated by Alycia Palmer, Ph.D., Analytical Chemistry Laboratory instructor, Department of Chemistry and Biochemistry, who wrote:
"Keyata stepped up right before the semester started to be my teaching assistant for two in-person laboratories. She has been instrumental in helping me manage several cohorts of students so that all students are able to get a turn collecting data safely in lab. She also makes sure that the students who are working on calculations at home are getting the help they need, offering words of encouragement such as, 'Hello, everyone! I will be here to assist in calculations this morning. You are free to brainstorm with each other, but you can also @ me to get a direct assist. I can also open a video if needed. You are not alone!' Keyata is also a great role model to students, and I'm proud to have her as my TA."
Thank you so much for going the extra mile, Keyata. You are a great example to your fellow students and student employees. We look forward to seeing where your education takes you.
To nominate outstanding employees for the Roadrunner Shoutout series, please complete the form on the Roadrunner Shoutout of the Week webpage. Tell us how your nominee is making an impact through great teaching, service to students or innovation. Winners will be selected each week and profiled in the Early Bird on Thursdays. Winners will also get a shoutout on social media.
Topics: Award, Community, Excellence, President Davidson, Roadrunner Shoutout
Edit this page