Early Bird
MSU Denver faculty in the media
Members share their expertise with the community.
October 7, 2020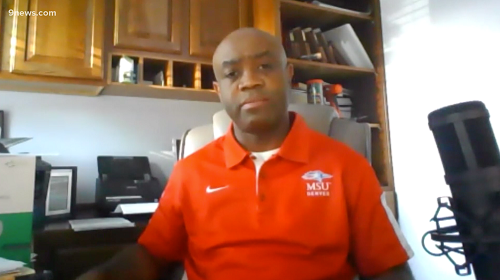 The MSU Denver faculty brain trust reaches almost every corner of the academic spectrum, and we are always proud to see Roadrunners sharing their knowledge. Each month, the Early Bird highlights a few faculty members who have served as subject-matter experts on timely news topics – providing dynamic perspectives on critical issues.
Here's a sampling from September:
Katia Campbell, Ph.D., associate professor of communications studies, interviewed with Denver7 on Sept. 30 about gentrification in Denver's Five Points neighborhood and the longstanding community impacts.
Gregory Clifton, J.D., associate professor and chair of accounting, interviewed with 9News on Sept. 29 about a recent report showing inequity in tax auditing and what could help fix this issue.
Robert Preuhs, Ph.D., professor and chair of political science, interviewed with 9News on Sept. 21 about the possible replacement of Justice Ruth Bader Ginsburg's Supreme Court seat.
Whitney Traylor, J.D., associate professor of management and an attorney, interviewed with 9News on Sept. 12 about the Denver camping-ban court ruling and what it could mean for the future.
Rosemarie Allen, Ed.D., assistant professor of early-childhood education, spoke with 9News on Sept. 4 about what parents can do to support their children following a racist incident.
For a full list of faculty featured as experts in the media, visit MSU Denver in the News.
Topics: Academics, Excellence, Experts in the Media
Edit this page