Early Bird
On the CAESS: coaching students for career success
How faculty and staff can help students make the essential leap from academics to rewarding postgraduation employment.
October 7, 2020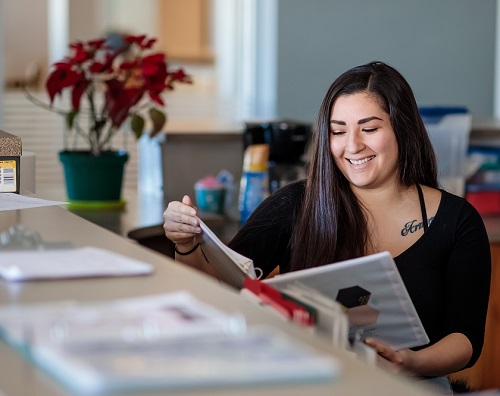 At Metropolitan State University of Denver, we are so often gratified to hear students say, "I got the job/internship/grad-school acceptance!" or, "Thank you, Professor, for the advice to apply for a job in my field!"
Being part of students' evolution to professionals is a leading aim of the work we do. Here are tips from the Classroom to Career Hub on how faculty and staff members can help students make the essential leap from academics to rewarding postgraduation employment.
Collaborate with C2 Hub staff to design ways to help students articulate career-relevant skills and knowledge learned in academic courses.
Share stories about career options based on your personal experience or that of alumni or other professionals from the field.
Encourage students to seek out experiential learning opportunities, such as internships, undergraduate research, community-based research and service learning.
Highlight transferrable skills gained through group assignments or through engaging in service learning and internships (e.g., communication skills, problem-solving, working with diverse populations).
Invite speakers from companies and organizations to speak with your class or to mentor students. The C2 Hub has relationships with more than 2,000 organizations and can connect faculty members with those professionals.
Share information about C2 Hub resources and tools to support students in researching occupations (Vault), updating résumés (VMock), looking for jobs and internships (Career Link) and exploring career options for specific majors (C2 Hub website: Majors and Careers).
Encourage all students and graduates to report internship and job outcomes through Career Link while they are students, and encourage them to complete the graduation survey sent to them when they complete their degree.
Connect spring 2020 graduates who were uniquely affected by COVID-19 to the C2 Hub. In partnership with the Office of Alumni Relations, the C2 Hub has started monthly outreach providing students with resources and information about job openings and career support. The C2 Hub will continue this communication through December, and staff members have asked spring graduates to notify the team when they secure a job to better track graduate progress and career-outcomes data. If you are in communication with a spring 2020 graduate and know if they have secured employment, please complete this survey.
Students often say that comments and encouragement from their professors and advisors inspired and drove their professional progress. Please continue to connect students to the C2 Hub early and often!
For more information, check out the C2 Hub website and look out for forthcoming tips about fostering student success from the President's Advisory Council on Academic Excellence and Student Success.
Topics: Advisory Council, Best practices, C2 Hub, Classroom to Career Hub, Student Success
Edit this page