Early Bird
An update on student-employee compensation
Pay for minimum-wage workers will increase to $14.77/hour in January.
October 27, 2020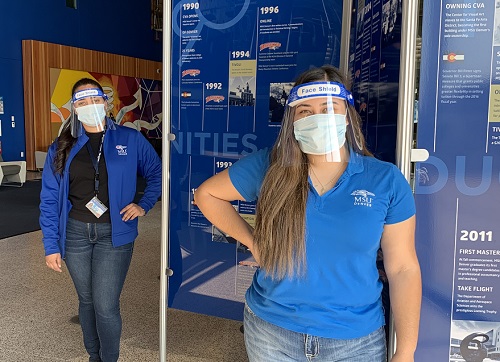 Metropolitan State University of Denver has increased minimum wage to $12.85 per hour in accordance with the City and County of Denver's vote to gradually raise the rate to $15 per hour by 2022. The pay increase benefits an estimated 840 student-employees and all employees who were making less than that amount. In January, 2021, the minimum wage will increase to $14.77.
MSU Denver's student workforce in particular is essential to University operations as the institution remains critically underresourced with regard to state funding. However, pandemic-related budget challenges and determining compliance as a state organization initially impeded the pay increase.
"City regulations are more onerous and restrictive than state regulation. We often choose to follow city regulations because of our strong partnership with Denver, even though we are often not required to," said George Middlemist, PhD. associate vice president for Administration/CFO. "With the passage of Council Bill 19-1237, MSU Denver sought guidance from our state employment consultants to ensure consistency with other state government agencies, and we believed we were in compliance with regard to compensation."
When the Denver Auditor and Labor Office contacted MSU Denver in March about the discrepancy in the University's student-employee wage scale, University leaders promptly investigated the matter and fully cooperated with the audit process and compensation recommendations.
The recommended pay increase garnered enthusiastic and unanimous support from the Board of Trustees and President Janine Davidson, Ph.D., at the board's Sept. 3 meeting. While initial figures from the audit recommended providing back pay to March, trustees voted to pay the new minimum wage as well as restitution for wages earned from January 2020 forward. All back pay, totaling approximately $160,000, should be provided to minimum-wage employees by Oct. 30.
Middlemist estimates that the long-term impact of increasing the minimum wage to $15 per hour will be $2 million to $3 million, depending on fluctuations in student-employee hours.
Topics: Compensation
Edit this page