Early Bird
In-person classes and campus activities delayed until 11 a.m.
Remote working and learning will continue as scheduled.
October 26, 2020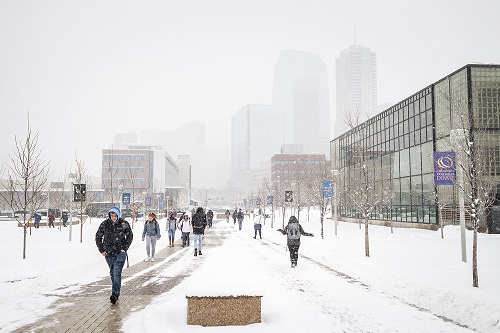 Weather alert: All in-person classes and activities on the Auraria Campus are delayed until 11 a.m. due to inclement weather. All remote classes and activities will continue as regularly scheduled. For the latest updates on weather-related delays and closures, please call 1-877-556-3637 or visit ahec.edu.
Edit this page