Early Bird
Celebrate First-Gen Week in November
Students, faculty and staff are encouraged to attend events from Nov. 2-6.
October 26, 2020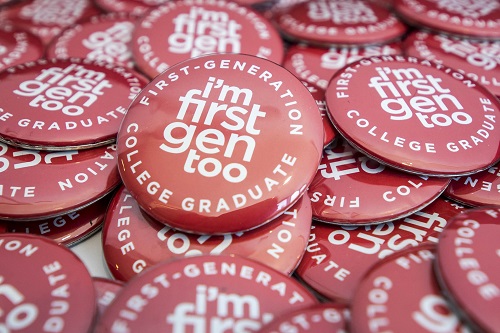 National First-Gen Celebration Week is a time for Metropolitan State University of Denver to celebrate our trailblazing students. First-generation students are not only the first in their families to earn a bachelor's degree but are strong, powerful and resilient leaders. First-gen students are dedicated to pursuing their academic goals, and we are proud of all they have accomplished.
Join us this week in coming together as a first-gen community to celebrate our first-gen students. Students, faculty and staff are encouraged to attend the following events:
Nov. 2

2-3:15 p.m.
Nov. 3

10-11 a.m.

First-gen students tend to deal with a lot of family pressure. This event will discuss how messages from families can impact students' education decisions and help students learn how to navigate family pressures.
Nov. 4

11 a.m.-noon

Impostor Syndrome is a phenomenon that many first-gen students deal with. It is the overwhelming feeling of self-doubt despite the fact that they are capable, talented and intelligent. This panel discussion focuses on how to manage your impostor syndrome to find personal and academic success.
Nov. 5

2:30-3:30 p.m.
Nov. 6

6-7:30 p.m.

Some first-gen students are not sure how to include their families in their lives as college students. While families want to support their first-gen students, they sometimes just don't know how. This conversation with Hoan Do, a first-gen student and "American Ninja Warrior" city finalist, focuses on how families can empower their first-gen students and learn to be more connected.
University partner programs include First-Generation Initiatives; TRIO Student Support Services; Orientation, Transition and Retention; Peer Mentoring; the Immigrant Services Program; the EPIC Scholars Program; and Admissions.
Topics: Community, Diversity, Events, Excellence, First-gen, First-generation, Opportunity, Student Success
Edit this page