Early Bird
MSU Denver prepares for Higher Learning Commission Comprehensive Evaluation
The visit will address the University's ability to meet the HLC's five Criteria for Accreditation.
October 21, 2020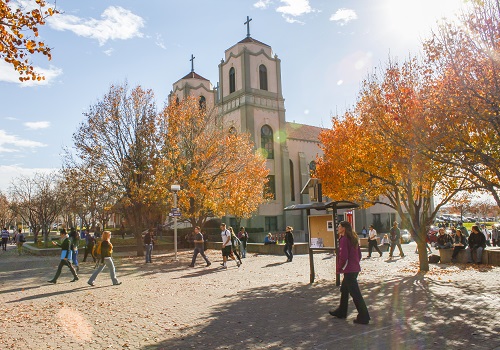 Metropolitan State University of Denver will host a Higher Learning Commission peer-review team April 26-27. The purpose of the visit is to complete a Comprehensive Evaluation of MSU Denver, which will address the University's ability to meet the HLC's five Criteria for Accreditation. This campuswide effort is being led by Kim Barron, associate vice president of academic effectiveness and accreditation liaison officer. Angelica Moreno, manager of Student Affairs Assessment and Evaluation, and S. Leone Dick, chief of staff to the vice president for Administration are serving as points of contact for their branches of campus.
Preparation for the 2021 Comprehensive Evaluation has been underway for the past year as faculty and staff members have been working on quality-improvement initiatives that were addressed during the University's last Comprehensive Evaluation in 2017. During the summer and fall of 2020, efforts have focused on the completion of an evidence file, or Assurance Argument, which must be received by the HLC prior to the arrival of the peer-review team. A template for completion of the Assurance Argument will be circulated through all areas of campus to give faculty and staff the opportunity to speak to ongoing processes and procedures that meet the HLC's quality standards.
As the Comprehensive Evaluation approaches, more information will be available regarding the HLC peer-review team meeting schedule as well as whether the Comprehensive Evaluation will be completed on campus, virtually or via a combination of both. The peer-review team will likely request to speak with specific groups of students, faculty, staff and administrators. In addition, there will be open forums to provide the entire campus community with an opportunity to take part in the Comprehensive Evaluation process.
Information and updates regarding HLC institutional accreditation and the HLC Comprehensive Evaluation can be found on the accreditation website. Any individual questions and requests for group presentations can be directed to Kim Barron at kbarron3@msudenver.edu.
Topics: Academics, Community, Events, Excellence, Inclusion, Inclusive leadership, Save the date
Edit this page