Early Bird
Campus vendor and voting info
Updates from AHEC on on-campus dining options and how to cast your ballot.
October 19, 2020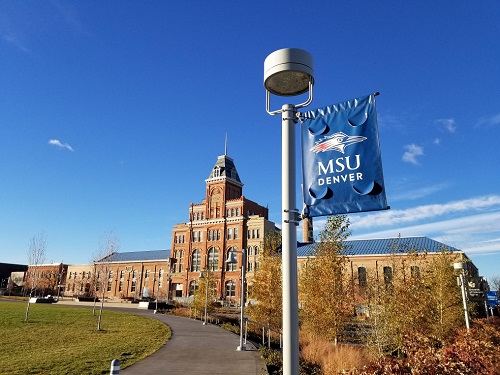 Citing reduced campus traffic and sales, a number of Auraria Campus food vendors have temporary closed or reduced their hours of operation. Please reference this updated document provided by the Auraria Higher Education Center for more information: 2020 Food Vendor Hours.
In-person voting
The Tivoli Student Union Turnhalle is an official voting location operating today through Nov. 3. Days and hours of operation are:
Today-Friday: 8 a.m.-5 p.m.
Oct. 26-30: 8 a.m.-6 p.m.
Oct. 31: 8 a.m.-5 p.m.
Nov. 2: 8 a.m.-6 p.m.
Nov. 3: 7 a.m.-7 p.m.
There is also a 24-hour ballot drop box outside the Tivoli Student Union near Starbucks.
Voters who cast their 2020 ballots at the voting location in the Tivoli Student Union will receive an "I Voted" sticker and a coupon good for 20% off a single beverage at the Tivoli Starbucks as well as free parking in the 7th Street Garage.
Topics: AHEC, Tivoli Student Union
Edit this page