Early Bird
How to help Roadrunners experiencing food insecurity
The Student Care Center can support students in applying for the Supplemental Nutrition Assistance Program.
October 14, 2020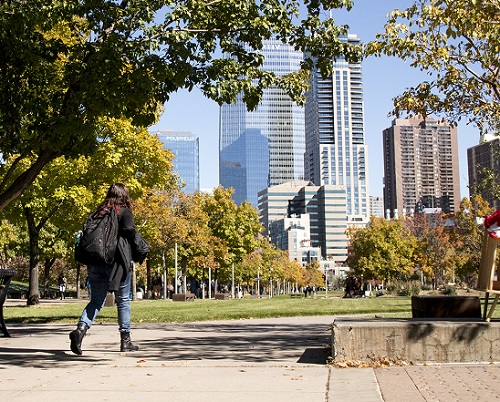 The Metropolitan State University of Denver Student Care Center has partnered with Hunger Free Colorado to provide support for students experiencing food insecurity in applying for the federal Supplemental Nutrition Assistance Program.
Students and their families who are receiving SNAP benefits also have access to financial support to expand their food budgets. For example, students with a household of one person can receive up to $194 per month in food benefits, which for some could mean the difference between staying in school or stopping out.
What are the SNAP qualification criteria?
Qualification criteria for SNAP and public benefits can be confusing, which is why the Student Care Center is available to support students through the process. There are various ways that students can meet eligibility, including:
If a student receives federal or state work study through financial aid and is scheduled to work at least one hour per month in their work-study job
If a student has recently had a change in income or has lost employment
If a student is a parent or caregiver
If a student has a documented disability that makes working and studying challenging
Students do not need to meet all criteria to qualify for benefits but must provide a Social Security number and proof of income.
How can students apply for SNAP assistance?
Students can contact the Student Care Center at 303-615-0006 or studentcarecenter@msudenver.edu to make a virtual appointment with a case manager. Staff and faculty members can also submit a CARE Referral to get students connected to case-management support.
Topics: Health, Student Affairs, Student Success
Edit this page