Early Bird
Attend Higher Education Diversity Summit
Participate in presentations and workshops based on the theme of Creating a Culturally Responsive and Anti-Racist Higher Education.
October 13, 2020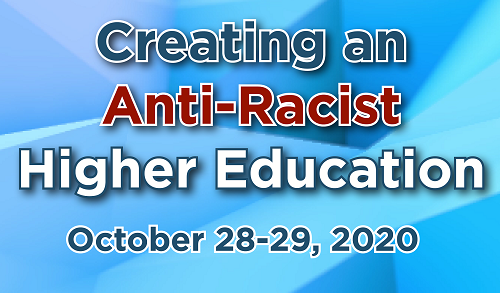 The Office of Diversity and Inclusion invites Metropolitan State University of Denver faculty, staff, students and community partners to attend the online 11th Annual Higher Education Diversity Summit from Oct. 28-30.
In alignment with MSU Denver's commitment to diversity, equity and inclusion, this year's theme is Creating a Culturally Responsive and Anti-Racist Higher Education. The summit will include keynote presentations and workshops from distinguished scholars, as well as additional workshops from MSU Denver staff and faculty members focused on addressing pressing equity issues in higher education.
Oct. 28
9:30-11 a.m.

First keynote speaker Laura Rendón, Ph.D., professor emerita, University of Texas-San Antonio, will talk about fostering student success by validating students, working with cultural strengths and designing a culturally validating pedagogy.
Oct. 29
9:30-11 a.m.

Second keynote speaker Natasha Croom, Ph.D., associate professor of Higher Education and Student Affairs in the College of Education at Clemson University, will discuss how being anti-racist isn't enough to disrupt systemic racism in higher education.

11 a.m.-2 p.m.

The virtual conference will include networking opportunities and workshops that will contribute to professional and leadership development. There is no cost for MSU Denver faculty/staff/students, but registration is required at heds365.org/register/.
Oct. 30
The keynote speakers will present workshops exclusively for MSU Denver faculty and staff members.

From 9-11 a.m., Croom will present "Moving Beyond Anti-Racist Rhetoric Toward Disrupting Systemic Racism."

From 1-3 p.m., Rendón will present "Teaching for Wholeness and Attending to Self-Care During the Time of the Pandemic."
HEDS organizers value your participation and thank you for being a part of the experience. For more information, please visit heds365.org.
Topics: Access, Community, Diversity, Events, Excellence, Inclusion, Save the date
Edit this page