Early Bird
Save the date
MSU Denver President's Speaker Series welcomes Lt. Gen. H.R. McMaster on Oct. 22.
October 12, 2020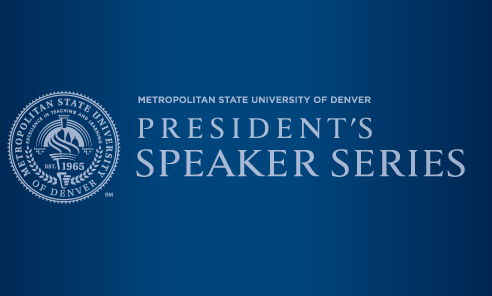 Please join President Janine Davidson, Ph.D., in welcoming Lt. Gen. H.R. McMaster for a virtual dialogue moderated by Davidson and Robert Preuhs, Ph.D., professor and chair of the Department of Political Science. The event is the latest in the President's Speaker Series and will center on McMaster's new book, "Battlegrounds: The Fight to Defend the Free World."
Oct. 22

11 a.m.-noon MDT
H.R. McMaster was the 26th assistant to the president for National Security Affairs and served as an Army officer for 34 years before retiring in 2018. He's currently a lecturer at the Stanford University School of Business. McMaster will share his perspective on the foreign-policy and national-security challenges that the United States is facing, and his call for Americans to better educate themselves about these topics is especially timely.
Please register here.
Topics: Events, Excellence, President Davidson, President's Speaker Series, Presidential Speaker Series, Save the date
Edit this page