Early Bird
Mental-health support for Roadrunners
How to access confidential counseling and wellness services and information.
October 12, 2020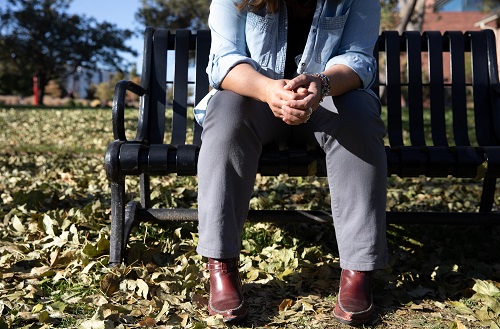 The Metropolitan State University of Denver community has experienced and adapted to so much, including a global pandemic, furloughs, budget cuts, remote working and learning, social unrest in the face of racial injustice and more. Supporting the mental health and well-being of all Roadrunners has never been more important.
"Maintaining life, health, work, relationships, focus and even hope can feel very overwhelming right now," said Stacy Dvergsdal, associate vice president for Human Resources. "That's why the University is working hard to help all our community members access the mental-health and wellness resources and support they need."
Human Resources encourages faculty, staff and students to take advantage of the following resources:
The World Health Organization offers helpful information for adults and children to better understand COVID-19 and cope with pandemic-related stress, social disruptions and fears of contraction.
Additionally, the Health Center at Auraria is an excellent resource for mental-health counseling, and Health Center staff can quickly connect Roadrunners with care providers.
"Confidential counseling is available to all members of our tri-institutional community," said Steve Monaco, director, Health Center at Auraria. "Additionally, our providers can help users approach mental health and wellness through the lens of nutrition, healthy coping strategies, lifestyle choices, movement and exercise and more."
Learn more about insurance coverage and accepted plans for private-insurance users and self-pay patients.
Colorado State Employee Assistance Program
The Colorado State Employee Assistance Program also can provide short-term counseling, referrals and other resources. CSEAP is a dedicated program of the Department of Personnel and Administration that aims to "address personal problems and workplace issues faced by state employees and employers." CSEAP counseling, training and organizational-development services are free of charge to state employees and state agencies. Contact CSEAP at 303-866-4314 or 800-821-8154 or via email for details.
Human Resources and the Health Center at Auraria continue to develop more mental-health and well-being information and resources. Watch the Early Bird for follow-up articles.
Topics: Community, Health, Health Center at Auraria, Human Resources, Mental Health
Edit this page