Early Bird
Stay safe while working remotely
Information Technology Services offers 10 security tips for remote workers.
October 1, 2020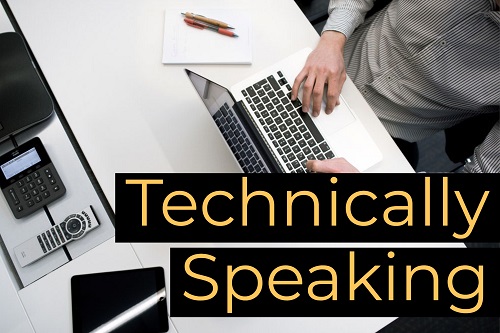 An unprecedented number of people are working remotely due to the coronavirus pandemic. This shift has blurred the lines between work and home, bringing new security challenges and increasing the need for cybersecurity awareness. Not only can remote workers have their own privacy put at risk, but working from home can threaten organizational security as well.
Here are 10 tips to help you securely work from home:
Access work accounts only from a secure network. If working remotely, use Metropolitan State University of Denver's remote access solution, GlobalConnect.
Secure your home router by updating it with the most current version of hardware and software and protecting it with a lengthy, unique passphrase (not the default password). For added security, check your home router to see if you can create multiple Wi-Fi networks so your work computer and personal devices connect to the internet using distinct networks. Watch "There's a war waging in your router" to learn more about router safety.
Use caution when using free Wi-Fi hotspots, as your information can easily be exposed or stolen. Read the Federal Trade Commission's "Tips for Using Public Wi-Fi Networks" to learn more or watch "Hacker's Paradise" for an entertaining look at the risks of using free Wi-Fi.
Always keep devices with you or stored in a secure location when not in use. Set your devices to auto-lock in case you walk away and forget to log out.
Limit access to the devices you use for work. Family and friends shouldn't use your University-provided devices, nor should you use your University-provided device for personal activities such as banking or personal purchases.
Update your devices regularly. Turn on automatic updates if they are available for your software, hardware and operating systems to reduce the risk of security vulnerabilities or infection from malware.
Create a strong, unique password for each of your accounts and use multifactor authentication (MFA) whenever possible to make it more difficult for unauthorized people to log in to your accounts. Check out the "Passwords" security-awareness video from the National Cybersecurity Alliance for best practices.
Use only University-approved applications such as Microsoft Outlook and Teams to collaborate and do your work. Avoid sending work emails from your personal email account and vice versa.
Don't send sensitive information in an email and do not respond to email solicitations for this information. If you're unsure about the legitimacy of a request, contact the company directly using information provided on an account statement, not information provided in an email.
Remember that Information Technology Services is here to help. If you encounter any issues or notice anything suspicious, please contact the ITS Service Desk at 303-352-7548, submit a ticket through support.msudenver.edu or email support@msudenver.edufrom your MSU Denver email account.
This is part of a monthlong article series in support of National Cybersecurity Awareness Month. Next week: securing your data.
Topics: Technically Speaking, Technology
Edit this page