Early Bird
In data we trust
The Office of Enrollment Management hosts next Data Series event Wednesday.
October 1, 2020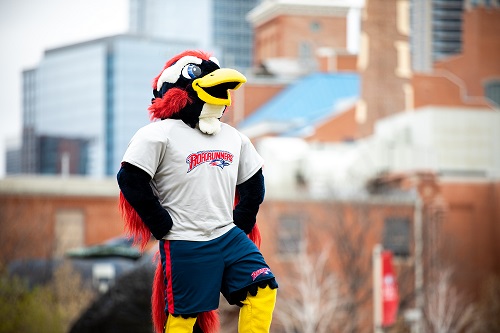 How many times in the past six months have we heard the phrases "These are unprecedented times," "We are making a pivot" or "You're on mute"?
Understanding how to best serve students and the most promising practices are more challenging than usual, but one thing remains clear: Our need for data-guided and informed decisions is more important than ever.
In that spirit, the Office of Enrollment Management is excited to announce that the Student Enrollment Data Series will continue this fall with timely new topics. Faculty and staff members are invited to join in virtually to learn about insights and information gained through various cross-campus collaborations.
The first session, led by Mary Sauceda, associate vice president for Enrollment Management, and members of the Enrollment Command Center leadership team, will highlight the shift to the ECC and the exciting work being done to better recruit and retain students at Metropolitan State University of Denver.
Student Enrollment Management Data Series

Wednesday

3 p.m.
"We are excited to kick off this year's first presentation of the data series showcasing the important work being done within the ECC recruitment and retention councils," Sauceda said. "This cross-functional collaborative work is invaluable during a time that has created unpredictability in student behaviors."
Future sessions will showcase the work being done by MSU Denver's Business Intelligence unit to utilize predictive analytics to help promote student success and retention (Nov. 4 at 3 p.m.), as well as other enrollment-management and data-grounded analysis. If you or members of your team have suggestions and/or requests for future Data Series presentations, please email Mark Baccei, Ph.D., research analyst, Enrollment Management.
Topics: Enrollment, Events, SEM Data Series, Student Enrollment Management
Edit this page