Early Bird
Discuss University policies on discoveries, inventions and ideas
Proposed revisions to the Board of Trustees' Intellectual Property Policy will be up for discussion Wednesday.
January 27, 2020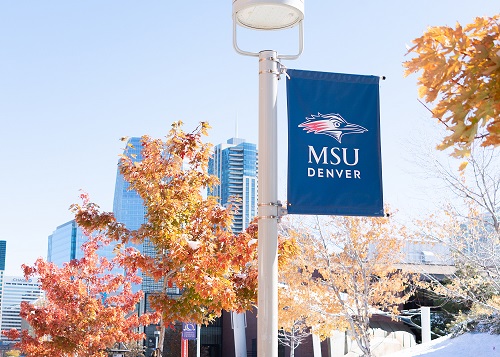 At Metropolitan State University of Denver, Universitywide policies are reviewed by the MSU Denver community for clarity and consistency with our mission, values, policies and goals.
Roadrunners are welcome to attend the next meeting of MSU Denver's Policy Advisory Council.
10-11:30 a.m.

Jordan Student Success Building

President's Conference Room 440A
On the agenda are proposed policies on intellectual property and contractual indemnification and updates on academic freedom and online/digital course-materials policies.
Spring 2020 Meetings
Additional meetings will be held from 3-4:30 p.m. in JSSB 440A on the following dates:
Feb. 27
March 26
April 23
Join the Conversation
To join the University Policy Advisory Council, contact Co-chairs Sheila Rucki, Ph.D., and Nicholas Stancil, J.D. For more info on policy development, contact Policy Administrator Megan Jones at policy@msudenver.edu or 303-615-0060.
Topics: Events, Policy, Policy Update
Edit this page