Early Bird
Events roundup
Support the Health Institute and Roadrunners Athletics, attend the LGBTQ Student Resource Center annual drag show and sharpen your instructional skills.
January 23, 2020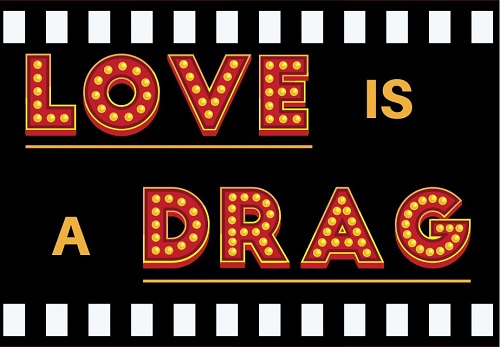 Health Institute Open House
The Metropolitan State University of Denver Health Institute invites faculty and staff to the Health Careers Opportunity Program and DACA and Undocumented Student Health Opportunity Program Open House.
Tuesday

8:30-10:30 a.m.

Central Classroom 228
Attendees can meet program staff and learn more about the role of health-career navigators, how to refer students to health-related scholarships, and the principles of Life Design Advising. Light refreshments will be provided.
Red and Blue Luncheon
MSU Denver's Red and Blue Luncheon returns this week for the spring semester. Guest speakers are baseball coach Ryan Strain, softball coach Annie Van Wetzinga, tennis coach Josh Graetz, track and field coach Janis Christopher and women's golf coach Stef Ferguson.
Wednesday

Noon

Brooklyn's at the Pepsi Center
The luncheon is free to all Red and Blue Fund Donors and is $15 per person for non-donors.
Love Is a Drag
The LGBTQ Student Resource Center will host its annual Love Is a Drag event to raise funds for local nonprofit groups dedicated to serving and uplifting the LGBTQ community.
Feb. 13

2-6 p.m.

Tivoli Turnhalle
This year's show theme is "A Night in Hollywood." Anyone interested in performing is encouraged to review the event's performance guidelines and complete the performer survey.
Faculty members are invited to gather and discuss online teaching and the strengths and weaknesses of their courses. They will then form small groups to observe and be observed asynchronously. Finally, participants will meet again to debrief and discuss, sharing ideas, observations and plans. Participants can join virtually at every stage.
Feb. 5, 10:30 a.m.-noon, in Central Classroom 103 or via Zoom: Participants will meet one another; introduce course observations; discuss online-teaching best practices, how to observe, what to look for; and organize observations.
The following 3 weeks: Form small groups with other online instructors to observe and be observed. Some small observation groups may choose to meet (virtually or in person) before meeting together with the larger group. This is optional and up to the group.
Feb. 26, 10:30 a.m.-noon, in Central Classroom 103 or via Zoom: Come back together to discuss what you learned and share ideas.
Visit the CTLD Events Calendar, select the Feb. 5 session and register to reserve your spot.
Contact Ann Obermann, Ph.D., assistant professor, Social Work, with questions.
Spring 2020 Teaching Online – Brown Bag sessions
Feb. 11, noon-1 p.m., Central Classroom 103
Feb. 26, noon-1 p.m., Central Classroom 103
March 16, noon-1 p.m., Central Classroom 103
April 9, noon-1 p.m., Central Classroom 103
See the CTLD events calendar for more information.
Topics: Center for Teaching, Learning and Design, Events, Health Institute, LGBTQ Student Resource Center
Edit this page