Early Bird
Announcing four new trustees
Additions bring decades of civic, education, advocacy and business experience to MSU Denver.
January 16, 2020
Gov. Jared Polis recently appointed four new members to the Metropolitan State University of Denver Board of Trustees. Albus Brooks, Mario M. Carrera, Kristin Hultquist and Michael Johnston joined the board Dec. 31, bringing with them diverse professional backgrounds and a shared passion for advocacy, education and service.
"The experience, energy and leadership that Albus, Mario, Kristin and Michael bring to MSU Denver is very exciting," said President Janine Davidson, Ph.D. "As an institution that consistently challenges norms and reimagines what's possible in higher education, we welcome their bold, innovative ideas and commitment to equity, excellence and student success."
Albus Brooks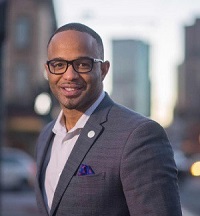 Brooks is vice president of business development and strategy for Milender White, prior to which he served as Denver City Council representative for Districts 8 and 9 for 8 years. He also served as outreach and political director for Hickenlooper for Colorado and as executive director of the Issachar Center for Urban Leadership. He holds a bachelor's degree in religious studies with a focus on political science from the University of Colorado, Boulder, and a Master of Business Administration degree from the University of Denver. Throughout his career, he has championed affordable housing, universal access to preschool and economic investment in Denver communities.
Mario M. Carrera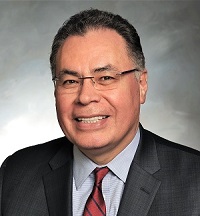 Carrera is the former chief revenue officer and senior vice president, Television Group, for Entravision Communications Corp. Prior to joining Entravision, he served for 8 years as general manager and vice president of Univision. He sits on the boards of the Denver Housing Authority, Boy Scouts of America Denver Area Council and the Denver Art Museum and is a former board member with the Children's Miracle Network, Denver Metro Chamber of Commerce and The Denver Foundation. He holds a bachelor's degree in sociology from Harvard University and studied at El Colegio de Mexico; the University of California, Los Angeles; and the Northwestern University Kellogg School of Business.
Kristin Hultquist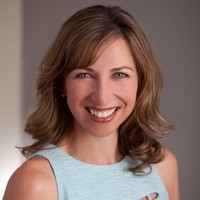 Hultquist is a founding partner at HCM Strategists LLC, a health and education public-policy and advocacy consulting firm. She is a former senior advisor to the undersecretary of the U.S. Department of Education and served for six years as program director for the National Governors Association. She also led the Washington office of the National Center for Public Policy and Higher Education, providing strategic guidance for a multiyear, $12 million research and communications agenda to increase opportunities for education and training beyond high school. Hultquist holds a master's degree in public policy from Georgetown University and a bachelor's degree in political science from California Polytechnic State University.
Mike Johnston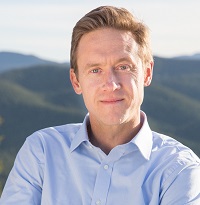 Johnston is CEO of the Piton Foundation; founder of the Urban Leaders Fellowship, which connects youth with government and nonprofit employment opportunities; president and founder of consulting firm Traverse LLC; and co-founder and board member of New Leaders, an organization that recruits, trains and places school principals in undersourced public and charter schools. He holds a J.D. from Yale Law School, a master's degree in administration, policy and social planning from the Harvard Graduate School of Education and a bachelor's degree in philosophy from Yale College. He served as a Colorado state senator from 2009-2017, spent 12 years working as a high school teacher and principal, and is a former U.S. Senate candidate.
Brooks, Carrera, Hultquist and Johnston will serve through Dec. 31, 2023, replacing former Trustees Walter Isenberg, Wendy Dominguez, Jack Pogge and Jeff Shoemaker. They join newly appointed Board Chair Barbara Grogan, Vice Chair Russell Noles and continuing members Marissa Molina and James Mulligan.
Topics: Board of Trustees
Edit this page