Early Bird
Four questions for new Roadrunner Whei Wong Howerton
She will serve as associate vice president for marketing and brand within the Strategy, Marketing and Communications team.
January 20, 2020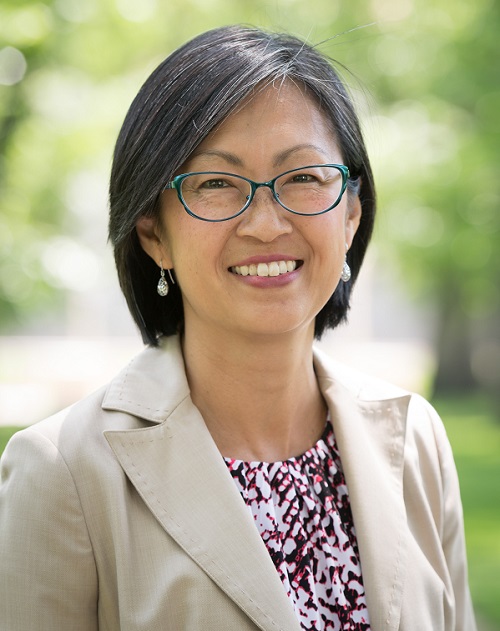 Whei Wong Howerton joins the Roadrunner family Monday as associate vice president for marketing and brand within the Strategy, Marketing and Communications team. In her new role, Wong Howerton will provide vision and leadership in marketing, client services, creative services and digital strategy — leveraging marketing, advertising and branding across a variety of platforms and working closely with University offices to create large-scale, overarching marketing efforts that support brand recognition, fundraising and enrollment/retention goals.
You might even recognize Wong Howerton. She's a veteran storyteller and print journalist as well as an Emmy-winning former senior reporter for KDVR Fox 31. She comes to Metropolitan State University of Denver from Colorado State University, where she was the strategic communications officer for the division of University Advancement.
As a native East Coaster who has spent 20 years working across the Front Range, Wong Howerton looks forward to reconnecting with the energy and creativity of Denver.
"Twenty years in Colorado has taken the edge off my pace (a little), but let me know if I'm walking/talking too fast!" she joked.
In anticipation of her first day on campus, Wong Howerton shared her enthusiasm for higher education and telling the MSU Denver story.
What drew you to MSU Denver?
The organization's mission and vision align so well with my own. What MSU Denver does to ensure equity and access to higher education and lifelong learning opportunities — how we expect transformation, create possibility and celebrate diversity — is like no other higher-education institution in Colorado. The purpose is so clear and so strong. I've served students in public education at various levels. I know what a quality education can do to raise up an individual, family and community. This is the right work.
I'm also pursuing my Ph.D. in Human Resource Studies at Colorado State University, with a concentration in education, equity and transformation. This role with MSU Denver feeds that learning in such comprehensive ways.
What is it about higher education in particular that excites you?
I have watched and experienced educators and communities pouring their very best into preparing and supporting young minds. I have seen how learning sparks interest and creates hope. Higher education is the extension of that work. Continuing students' educational journeys at university changes lives, helping students understand that they can achieve their dreams. Students need to know there are people who care and see them and that their possibilities are endless.
What do you hope to accomplish in your first few weeks on campus?
I look forward to getting to know the team and understanding our goals and objectives. I'm also excited to connect with folks across campus, visit with them about how we can collaborate, see how they're connecting to our brand promise, and find out what we can do together to continue to share the MSU Denver story in meaningful and authentic ways.
Can you tell us a bit more about yourself?
I'm a huge college basketball fan. As an alumna of the University of North Carolina at Chapel Hill, I'm a Tar Heel through and through. Go, Heels!
My family emigrated from Kuala Lumpur, Malaysia, when I was 5 years old, and I have family all over the world. It is important to me to share my Chinese Malaysian roots with my husband and two young boys. We love to travel, and we do it as often as possible. From short road trips to overseas adventures, we are determined to start our boys' appreciation of the world around them young.
Topics: Arrivals and departures, Community, Hiring, Strategy, Marketing and Communication
Edit this page