Early Bird
New online resource identifies reflection spaces across campus
CMEI and CESA teams work to identify accessible areas for Roadrunners to practice their faith traditions.
January 15, 2020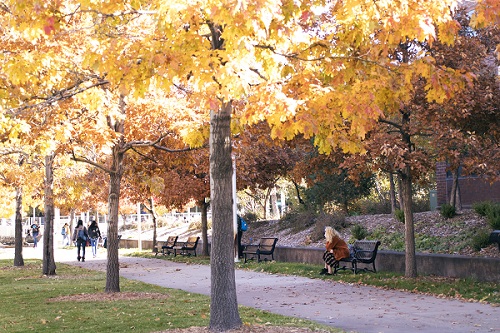 Diversity, equity, inclusion and respect have remained at the core of Metropolitan State University of Denver since its inception. We are proud to welcome all students and to champion personal and academic development, respectful discourse and the exchange of ideas.
In that spirit, the CARE Team, Center for Multicultural Engagement and Inclusion and Center for Equity and Student Achievement have been working diligently and exploring all campus buildings to identify accessible, designated spaces where students, faculty, staff and community members can pray, reflect or otherwise practice their faith. Please also note that prayer and reflection are not limited to these spaces, and Roadrunners are welcome to practice their faith traditions where they feel comfortable.
To find reflection spaces near you on campus, please visit the Campus Map and click the Inclusivity Resources tab. There, you can also find lactation and wellness rooms as well as gender-inclusive restrooms. MSU Denver will continue to work alongside the Auraria Higher Education Center and other campus partners to identify additional spaces throughout the semester.
Students seeking additional resources can contact the MSU Denver CARE Team or the Center for Equity and Student Achievement.
Topics: Center for Equity and Student Achievement, Center for Multicultural Excellence and Inclusion, CESA, CMEI, Community, Diversity, Student Success
Edit this page