Early Bird
Auraria Campus closed Wednesday due to inclement weather
Visit the MSU Denver Severe Weather Alerts webpage for more information on weather-related closures.
February 1, 2022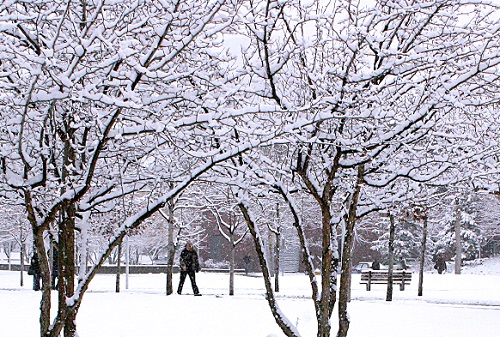 The Auraria Campus will be closed Wednesday due to inclement weather.
Faculty and students
A campus closure is applicable to all faculty members and students on campus, meaning that all in-person instruction is canceled for the day. Online courses may continue at the discretion of the instructor.
Any individual mandatory attendance policies for specific on-campus classes are suspended if campus is closed. Faculty members should not require students to attend a class on-campus when campus is closed due to inclement weather.
Staff
Essential personnel (who are already pre-identified by their departments, such as facilities staff) must report in person. Staff members who ordinarily work on campus do not need to report to campus and do not need to work remotely.
Staff members who have a remote work agreement in place also do not need to work during a campus closure unless instructed to by their supervisor for critical business needs. The University encourages flexibility and equity.
Learn more about MSU Denver's severe weather policies at www.msudenver.edu/weather/.
Edit this page