Early Bird
Get to know the Center for Multicultural Engagement and Inclusion
Learn more about the CMEI's areas of focus and how you can collaborate with the team.
January 25, 2022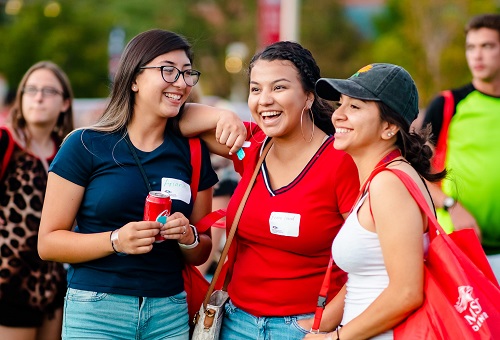 The Center for Multicultural Engagement and Inclusion aims to provide a student-centered, accessible, intersectional, anti-racist and equitable experience for students that prioritizes community engagement, service and cultural appreciation. To fulfill this mission, the CMEI engages in leadership and community development as well as scholarly research, programming, experiential activities and student activities and learning.
The CMEI, one of six departments within the Center for Equity and Student Achievement, supports students' sense of belonging and affirms their identities by building community through:
Events, conferences and activities
Fraternity and sorority life (currently 10 chapters)
First-Generation Initiatives
Leadership programs
Met Media
Racial-equity programs
Student organizations (currently 60 registered organizations)
Student travel and professional-development funding
The Student Advocacy Council (TSAC)
"This wide variety of co-curricular programs and engagement opportunities enriches students' learning experiences as they navigate their personal and professional journeys while integrating into the University," said Thanh Nguyen, Ed.D., assistant dean and director of the CMEI. "We hope as campus partners you can help connect students to the CMEI and collaborate with us to support student engagement on campus."
Contact the team to discuss:
Creating solidarity, facilitating support systems, embracing social identities and acknowledging intersectionality in a collective space that prioritizes engagement, activities and media platforms.
Expanding social and civic engagement, social justice, student leadership and activism, experiential learning and other co-curricular opportunities through a lens of inclusion and equity.
Encouraging communication, connection, programming and partnership to produce a student-centered, multifunctional student engagement center of excellence.
Developing safe spaces for students that eliminate barriers, embrace identities and provide the encouragement, support, action and accountability necessary for student success.
To learn more about the team or partner with the CMEI on co-curricular programming, contact cmei@msudenver.edu, visit the website or stop by Tivoli Room 305 or the Jordan Student Success Building, Room 237.
Topics: Center for Equity and Student Achievement, Center for Multicultural Excellence and Inclusion, Inclusive leadership, Student Success
Edit this page