Early Bird
Check your inbox for Top Workplaces survey link
The quick, confidential employee-engagement survey is open through Feb. 4, and all eligible employees are encouraged to participate.
January 24, 2022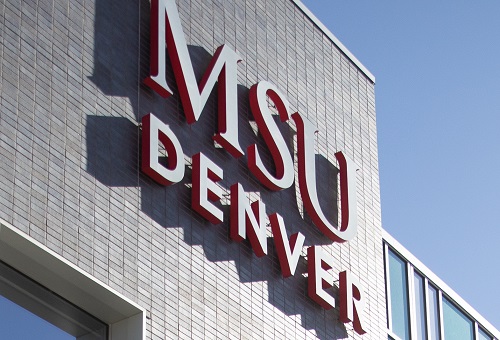 Metropolitan State University of Denver is excited to once again solicit employee feedback and insight to help make MSU Denver a top place to work.
This year, MSU Denver will not administer its annual Universitywide Engagement, Leader and Self-Identification survey; instead, the University will pursue Top Workplaces recognition beginning today.
"Participating in the Top Workplaces survey is an example of leveraging our CADRE values to achieve goals outlined in our 2030 Strategic Plan," said Imani Morning, director of Engagement, Culture and Organizational Development. "I am grateful to work for an organization that creates opportunities to listen and respond to feedback. This mindset will help us to become Colorado's most desired place of employment. I encourage all eligible employees to share their feedback by completing the short, 5-minute survey."
What you need to know about the Top Workplaces survey:
Top Workplaces awards are based solely on feedback captured from one five-minute employee-engagement survey administered by Energage.
The survey will be open through Feb. 4.
Eligible employees: All MSU Denver employees (including affiliate faculty and student employees) who were hired before Oct. 29 will be invited to participate.
Survey links should arrive in inboxes today.
Survey responses are confidential.
The University's placement will be announced in April.
Completing the survey is easy and brief, but the impacts are significant. If MSU Denver is recognized, the University will continue to build on the knowledge gleaned from the 2021 Universitywide Engagement, Leader and Self-Identification Survey. That survey showed an impressive 84% engagement rate among employees. It also showed the need for increased employee recognition. In response, the University has elevated and celebrated employees through the Roadrunners Who Soar awards, Years of Service, the President's Team Awards, the Roadrunner Shoutout of the Week series and more.
"I'm excited to give employees an opportunity to highlight our University purpose and culture, and I hope we've built a professional community that many employees would already consider a Top Workplace," said Stacy Dvergsdal, associate vice president for Human Resources.
Check your email for the Top Workplaces survey link and share your feedback by Feb. 4.
Topics: Excellence, Human Resources
Edit this page