Early Bird
C2 Hub launches new mentorship program
COMPASS is a mentee-driven experience that connects students with professionals in their area of study. Here's how faculty and staff can get involved.
January 24, 2022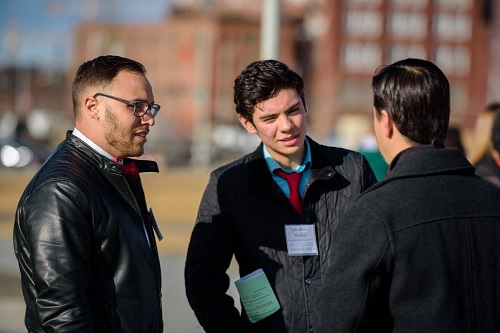 This semester, the Classroom to Career Hub is launching a new mentorship program, the Community of Mentorship Professionals and Student Scholars (COMPASS), which was born out of the JPMorgan Chase New Skills Readiness Initiative Grant. COMPASS was developed with equity and inclusion as its foundation and seeks to support the career-readiness of underrepresented students while expanding access to high-demand industries.
Share this info with students
COMPASS is a mentee-driven experience that connects Metropolitan State University of Denver students with professionals in their area of study. The semester-long program will provide mentees with professional connections as well as individualized support and guidance from a mentor of their choosing.
To make the most of their time in the program, students will be invited to a virtual program orientation, a built-in job-shadowing opportunity, an online mentorship discussion group, tailored career-development events and drop-in hours with the program coordinator.
The spring COMPASS pilot program is open to any student who is interested in a career in the business, health-services and technology industries. Even if students don't know exactly what career they're interested in, they can still benefit from COMPASS through exposure to different fields. COMPASS will expand to include other industries after spring.
Students can complete the registration form to get involved.
How faculty and staff members can further support COMPASS
Faculty and staff members can get involved by joining the online mentorship discussion group on Firsthand. Here, they can provide guidance to students or converse with industry professionals themselves. Contact Eboni Nash (she/her), Diversity, Equity and Inclusion Program recruitment manager, at enash7@msudenver.edu to join the online discussion group.
Employees are also encouraged to share this opportunity broadly and refer students who may be interested.
Learn more
Contact the C2 Hub's Eunice Reyes (she/her), Equity and Career Success coordinator, at ereyes17@msudenver.edu for more information.
Topics: C2 Hub, Classroom to Career Hub, Excellence, Student Success
Edit this page