Early Bird
Take the Top Workplaces survey starting Monday
Learn more about the confidential employee-engagement survey and why campus leaders welcome your feedback.
January 20, 2022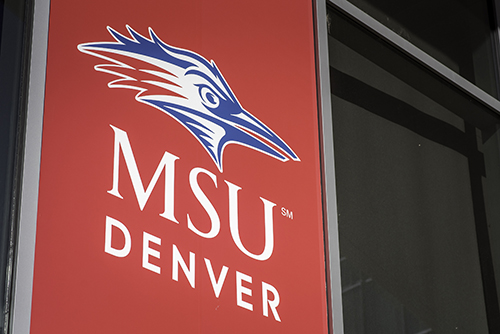 Metropolitan State University of Denver continually works to improve the employee experience and become a professional destination of choice. To meet this goal, the University is excited to once again solicit employee feedback and insight to help make MSU Denver a top place to work.
This year, MSU Denver will not administer its annual Universitywide Engagement, Leader and Self-Identification survey; instead, the University will pursue Top Workplaces recognition beginning Monday.
"MSU Denver has always aimed to foster an environment of inclusivity and to be a place where all employees feel seen and supported," said Michael Benitez, Ph.D., vice president for Diversity and Inclusion. "Participating in the Top Workplaces survey is an important part of this process because it gives employees a chance to provide real, honest feedback on our policies and decision-making."
What you need to know about the Top Workplaces survey:
Top Workplaces awards are based solely on feedback captured from one five-minute employee-engagement survey administered by Energage.
The survey will be open from Monday through Feb. 4.
All MSU Denver employees (including affiliate faculty and student employees) who were hired before Oct. 29 will be invited to participate.
Survey responses are confidential.
The University's placement will be announced in April.
Completing the survey is easy and brief, but the impacts are significant. If MSU Denver is recognized, the University will continue to build on the knowledge gleaned from the 2021 Universitywide Engagement, Leader and Self-Identification Survey. That survey showed an impressive 84% engagement rate among employees. It also showed the need for increased employee recognition. In response, the University has elevated and celebrated employees through the Roadrunners Who Soar awards, Years of Service, the President's Team Awards, the Roadrunner Shoutout of the Week series and more.
"Over the past two years, workplace culture and what employees want and need out of their professional experience has really evolved," said Stacy Dvergsdal, associate vice president for Human Resources. "MSU Denver has worked diligently to develop the tools, resources and policies to help employees feel valued and supported – but we need feedback. The Top Workplaces survey is a great platform for employees to securely and confidentially tell us what is working and where we have opportunities to improve."
Stay tuned for more information about the Top Workplaces survey.
Topics: Events, Human Resources
Edit this page