Early Bird
Attend the President's Cabinet meeting today at 11 a.m.
Join virtually or in person to learn about the Hart Center and Presidential Federal Internship, Covid-19 updates and more.
January 20, 2022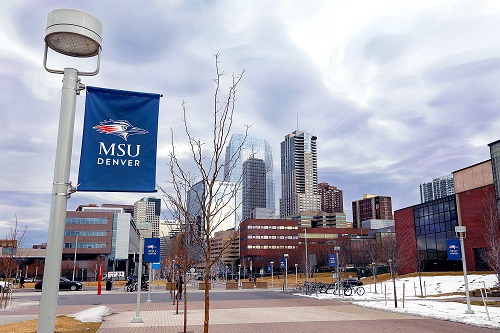 Members of the Metropolitan State University of Denver community are invited to attend today's meeting of the President's Cabinet from 11 a.m. to 12:30 p.m.
The meeting agenda is available on the President's Cabinet webpage and includes an overview of the University's Covid-19 protocols and policies as well as a presentation on the Hart Center for Public Service and Presidential Federal Internship programs.
Roadrunners can attend the event virtually or in person in Conference Room 400 of the Jordan Student Success Building.
Please note that seating is limited and first-come, first-served. All attendees must adhere to the University's Health Protocols, including masking requirements, and should complete the Daily Health Assessment before visiting campus.
Topics: Events, Inclusive leadership, President's Cabinet
Edit this page