Early Bird
Attend virtual Alternative Work Arrangements info session
Mark your calendar for Tuesday from 3-4 p.m. to learn more about this important policy.
January 13, 2022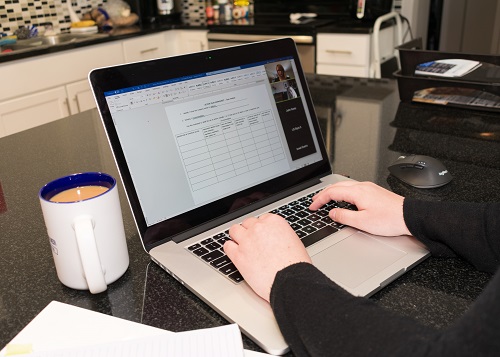 Please join campus leaders for a moderated panel discussion on the Alternative Work Arrangements policy. The conversation will take a high-level view of the AWA policy's guiding principles, roles and responsibilities, and technology security for implementation and support.
Panelists will include:
Larry Sampler, chief operating officer and vice president for Administration
Stacy Dvergsdal, associate vice president of Human Resources
Michael Hart, chief information-security officer and director of Security
Rebecca Reid, president of the Staff Senate
Alternative Work Arrangements Panel
Tuesday

3-4 p.m.

No registration is required. Follow this link to join the event.

A Teams recording of the event will be made available on the Alternative Work Arrangements SharePoint page within the Leadership Development SharePoint page.
Next steps
The panel will be followed by information sessions hosted by Reid throughout the spring semester. The sessions will provide a more detailed overview of the AWA policy and guide to support employees and supervisors in implementing AWAs within their teams. Watch the Early Bird for event announcements.
The University community should use the Alternative Work Arrangements SharePoint page as a resource to guide specific questions, which the Learning and Development team will collect in a Qualtrics survey to be distributed after the event. Stay tuned for details.
Topics: Events, Policy
Edit this page