Early Bird
Meet the founding director of the Office of Education Solutions
Christine Muldoon, Ed.D., is helping to shape a more equitable future for teachers and students.
January 12, 2022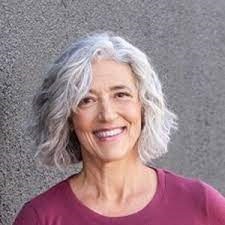 The Metropolitan State University of Denver Office of Education Solutions was launched in 2021 in response to the rapidly emerging challenges facing pre-K-12 educators. Leading the new department is longtime educator Christine Muldoon, Ed.D., who has served as a K-12 educator in school districts including Denver Public Schools, Adams 14 and Sheridan. Muldoon began her higher-education career as an affiliate professor for graduate coursework at the University of Colorado Denver, and although she never expected to land in higher education full-time, she has found a new sense of professional purpose in the Roadrunner community.
"If there was ever a university that I would work for, it would be MSU Denver," said Muldoon. "I just love everything about what (the University) stands for. I love the advocacy that comes from the top. It has been inspirational to come here."
As part of the School of Education, the OES aims to empower future pre-K-12 educators and diversify educator populations so that teachers can better support and educate historically underserved students. The OES will work with schools and educational agencies to address and seek solutions in teaching, curriculum, equity and other persistent problems in pre-K-12 educational settings in the community, nation and world.
The office has already made major headway on that mission by training emerging teachers to recognize and respond to trauma in school environments and establishing financial support to first-generation undergraduate students who are pursuing education degrees. Now, Muldoon is eager to increase MSU Denver students' awareness and engagement with the office.
Muldoon spoke with the Early Bird about the bright and promising future ahead for the OES.
Early Bird: What role does the Office of Education Solutions play at MSU Denver?
Muldoon: We have our programs, and they're really important, but that's not all we are. We're really looking at developing solutions and opportunities in response to problems we might see in the bigger community. We have a huge focus on diversity, equity and inclusion, not only for our student population but also with regard to increasing the success of pre-K-12 students. We look into finding gifts or grants with a keen eye on serving historically underrepresented individuals.
Early Bird: What fuels your passion for DEI work?
Muldoon: When I was growing up, I thought I had a pretty bad childhood. Our electricity was turned off, our phone was turned off, we were on food stamps, and all of that seemed so horrible. Once I went into education, I just really found myself lucky to have had at least one supportive family member, my mother, who believed in me. I now understand the privilege that I have just as a white woman. I no longer feel the prejudice that I used to feel when I was younger – and that some of our Roadrunners still feel. There's a lot of talented students out there, but they might not have had a background that is going to prepare them to be successful in college. They might feel like they don't fit in, and I know what that's like.
Early Bird: How can pre-K-12 educators help students carrying trauma or dealing with resource insecurities?
Muldoon: Two of the saddest things I heard educators say, working in K-12 schools, were, 'Oh, these kids – they don't care,' and, 'Oh, these poor kids – how can you expect them to learn?' One thought is just as crippling as the other. If we support students in the way they need to be supported in language and culture and have high expectations for them, they will learn.
Early Bird: How is the OES supporting Roadrunners and future educators?
Muldoon: One of our biggest programs is Trauma-Informed Practices, and it addresses that social/emotional piece. At the same time, we're encouraging teachers to maintain high expectations for academic learning. We're also working on our Roadrunners Diverse Scholars Program. The goal with that program is not just to give students scholarships but to offer wraparound services so MSU Denver students feel that they fit in and are wanted here.

Additionally, we are partnering with the Modern Languages Department to make MSU Denver one of the first universities in Colorado to offer the Global Seal of Biliteracy to students who speak a second language. It will help us build a more bilingual workforce, and not only for educators. We need a bilingual workforce in so many different areas: social work, aerospace, business, hospitality and many of the areas that MSU Denver offers programming in. We can connect with (these other departments) and offer a whole different focus on what it means to be an MSU Denver graduate.
Topics: Academics, Student Success
Edit this page