Early Bird
MSU Denver will close Monday to honor MLK Day
Roadrunners can celebrate the Rev. Martin Luther King Jr. by joining the Marade, participating in the MLK Peace Breakfast or tuning in to a conversation on the civil-rights icon's legacy.
January 12, 2022
As a reminder, Metropolitan State University of Denver will be closed Monday (and is a holiday for faculty and staff), allowing Roadrunners to observe Martin Luther King Jr. Day.
MSU Denver has historically observed MLK Day in December as part of an alternate holiday schedule to provide employees with an extended winter break. Monday's closure will be in addition to the December observance, which can be found alongside other University holidays on MSU Denver's 2022 holiday calendar.
The University also commemorates King with the annual MLK Peace Breakfast and a presence in Denver's Marade and by encouraging community service on MLK Day and year-round.
Celebrate the life and legacy of the Rev. Martin Luther King Jr. at the annual MLK Peace Breakfast. The event celebrates individuals who keep King's spirit and dream alive, applauding their commitment to peace, justice, diversity, equality and social change. To limit the spread of Covid-19, masks are required for all in-person attendees. Please carefully read the health and safety protocols for in-person attendees below.
Pre-event
Get vaccinated and boosted.
Take a Covid-19 test prior to the event and attend only if you are negative.
Stay at home and do not attend if you're feeling sick or unwell.
Check-in process
Proof of vaccination or a negative Covid-19 test result will be required. Photos or digital versions are acceptable.
Name, email, phone number and table number will be checked using a QR code or link to help with contact tracing.
Temperature check.
Hand sanitizer will be available for all attendees.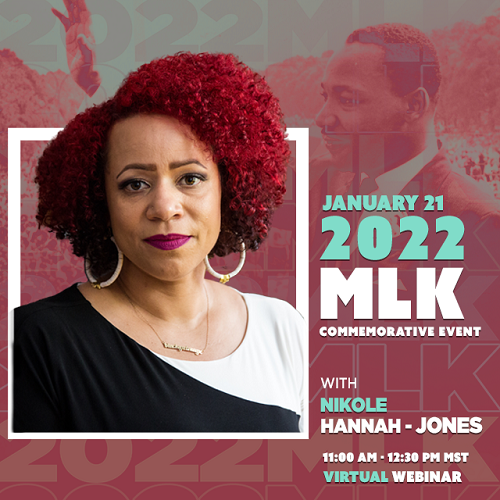 Event schedule
8 a.m. Doors open for food pickup.
9 a.m. Program begins, and food service halts.
10 a.m. Food pickup resumes.
Post-event
If you feel any symptoms or suspect infection, please get tested. Promptly inform the event team of a positive lab result by contacting Jeremy VanHooser, diversity coordinator, at jvanhoo1@msudenver.edu.
MSU Denver will participate in the Denver Marade on Monday. The program will begin at 9:30 a.m., and the marching portion will begin at approximately 10:30 a.m. MSU Denver will be carrying a banner, and all students, staff members, faculty members, alumni, family and friends of the University are welcome to participate. If you are interested in marching with MSU Denver, please meet fellow Roadrunners at 9:30 a.m. near the MLK statue in City Park. The Marade walks out of the park toward Colfax Avenue and East Colfax Avenue before ending at Civic Center park.
Please join MSU Denver and other Colorado institutions in a virtual conversation with Nikole Hannah-Jones, Pulitzer Prize-winning creator of the 1619 Project and a staff writer at the New York Times Magazine, about the importance of truth, history and the legacy of King.
Jan. 21
11 a.m.
Topics: Community, Diversity, Events, Inclusion, MLK Peace Award
Edit this page