Early Bird
MSU Denver faculty in the media
Members share their expertise with the community.
August 4, 2021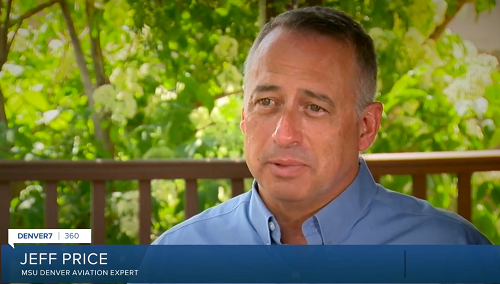 The Metropolitan State University of Denver faculty brain trust reaches almost every point along the academic spectrum, and we are always proud to see Roadrunners sharing their knowledge. Each month, the Early Bird highlights a few faculty members who have served as subject-matter experts on timely news topics, providing dynamic perspectives on critical issues.
Here's a sampling from July:
Amy Dore, Ph.D., professor of Health Care Management, interviewed on "Caregiver Camp Podcast" about ageism and how it contributes to psycho-social challenges in the workplace as well as economic losses for organizations and individuals.
Darrin Duber-Smith, M.S., MBA, senior lecturer of Marketing, interviewed with 9News, Fox31 and CBS4 about the All-Star Game festivities and how Denver sells itself to a national audience with large crowds while also battling labor shortages.
Jeff Price, M.A., professor of Aviation and Aerospace Science, interviewed with Denver7 about whether alcohol service should resume on commercial airline flights after a brief suspension during the pandemic.
Keah Schuenemann, Ph.D., professor of Earth and Atmospheric Sciences, interviewed with La Voz Colorado about the world's increasing temperatures and what the warning signs may reveal about the future.
Adam Shor, M.A., lecturer of Finance, interviewed with Denver7 about meme-stock retail trading and whether the growing practice should be considered gambling or smart investing.
Topics: Experts in the Media
Edit this page